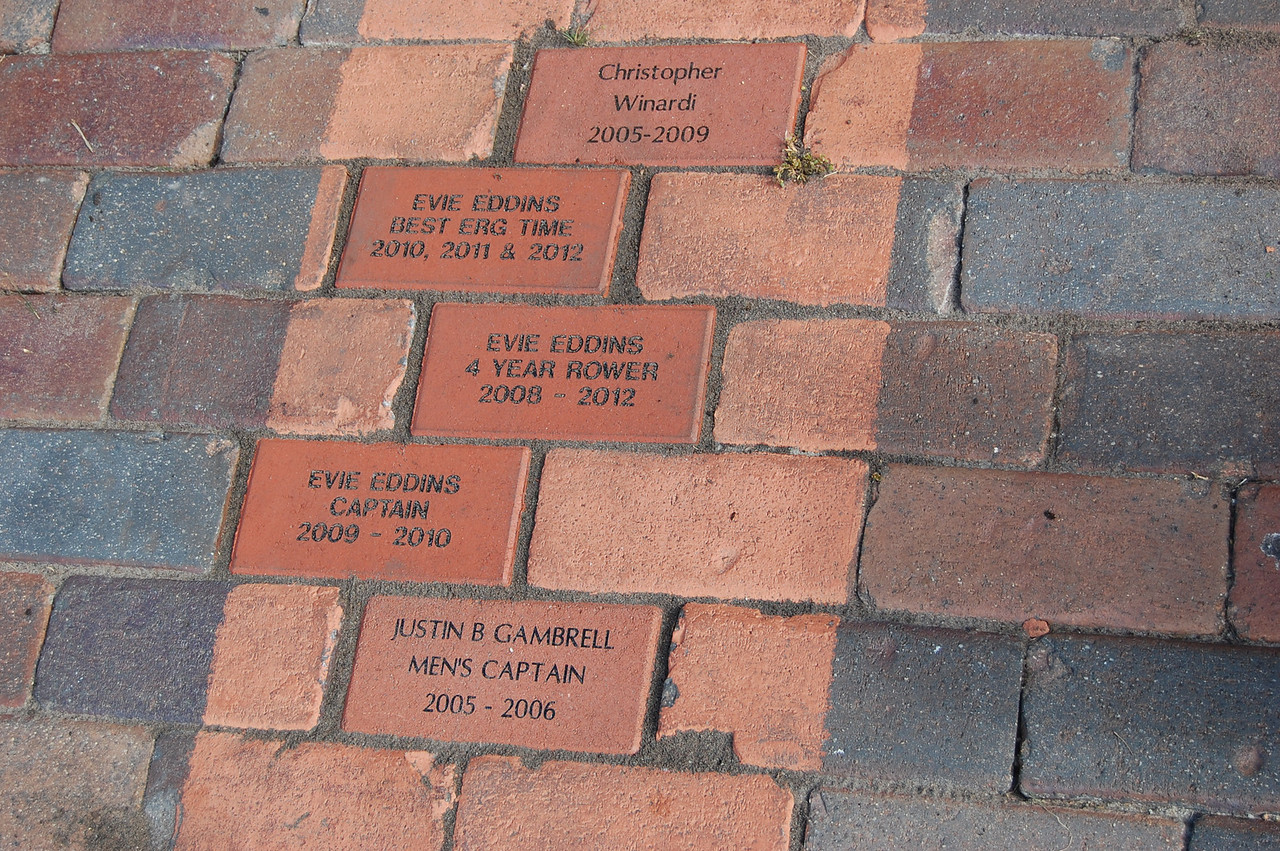 EDGEWATER CREW began in the Fall in 1963, when Edgewater High School teacher, Dennis Kamrad, recruited 8 rowers, a coxswain, and a manager to learn the sport he had excelled in at Rollins College. Today, 60 years later, the Edgewater Crew team persists. The team continues to make memories and build the Edgewater legacy with each passing year. Now YOU can commemorate a rower, a boat, a coxswain, or a coach at the Lake Fairview boathouse by purchasing a personalized commemorative brick.
Your brick will become a permanent part of the boathouse and will be a tribute to your loved one for years to come.
Thank you for your support of our crew, Go Eagles!