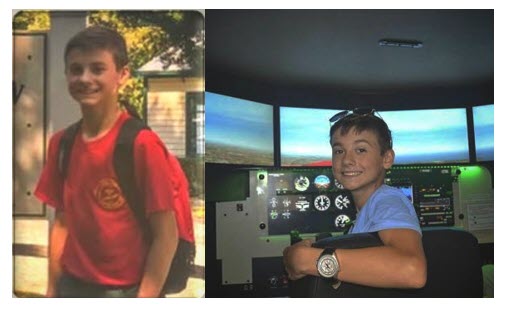 Hello, my name is Joseph Pozgay and I am an Eagle Scout Candidate in Boy Scout Troop 161 in Shoreham, NY.

I am in the planning stages of my Eagle Scout project and decided to construct a memorial brick walkway to honor the memory of my Scout Brother Andrew Spencer McMorris.
Andrew was hiking with our Troop when a drunk driver struck him and he later passed away from the injuries in the hospital on October 1, 2018. A family, school, community as a whole and our Scouting family were all affected. It was a day that I will never forget for as long as I live; Andrewís passing really affected me personally.
Our Troop was devastated and our Community and Troop mourn for Andrew and his family. People that did not know Andrew or his family came out to support them and our Troop. The family received a tree and decided to plant it at the location that our Troop meets every Wednesday night for our scout meetings. Andrew came every Wednesday to our scout meetings ready to learn and interact with his fellow scout brothers. I decided after we planted the tree that the best way to honor Andrew was to make a memorial brick walkway where the tree was planted and that is what I am doing for my Eagle Scout Project. Itís the place that Andrew loved to be and it will forever be in his honor; he loved Boy Scouts and this will be there for generations to come.
I decided to honor Andrew by selling memorial bricks so that people who knew and loved Andrew could have a small inscription placed on the brick, which would then be placed on the memorial walkway. I canít think of a better way for people to publicly show their love and support for Andrew and his family and at the same time, fund this project. If you are interested in purchasing a brick please take a moment and review what we have to order.

Brick ordering deadline will end on February 22, 2019