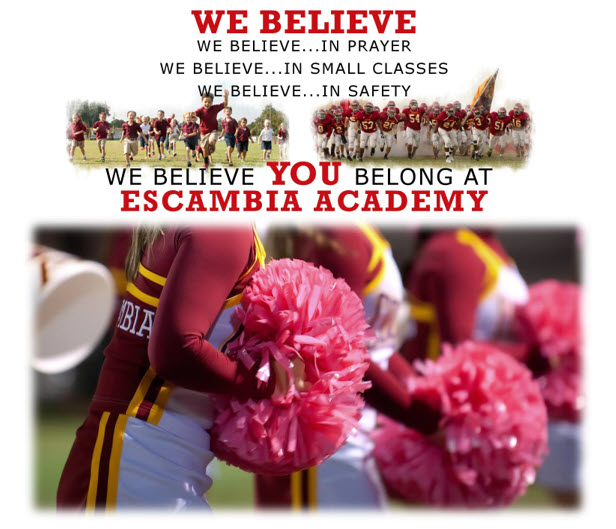 Escambia Academy is a special place to so many and this year we will be celebrating our 50th Anniversary! EA has helped shape the hearts and minds of thousands of children and made a strong difference in their lives.
Did you attend Escambia Academy?

Did your children or grandchildren?

We are now providing the opportunity for everyone to leave a lasting imprint on the school we all love to call home.

Escambia Academy is selling commemorative bricks that will lead the way to our new football bleachers.
The bricks may be personalized with names, dates, and special messages.
Please help us celebrate Escambia Academy's 50th Anniversary!