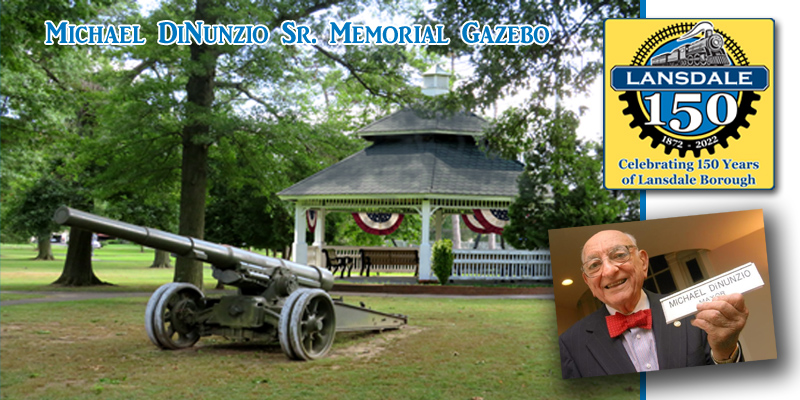 A new honor will be bestowed on a man who was the face and heart of Lansdale for more than a half-century.

The late Michael DiNunzio, "Mayor Mike" to thousands of residents, will have a new community gazebo at Memorial Park named in his memory during the borough's 150th anniversary celebration in 2022.

The structure will be constructed by the 150th Anniversary Committee in cooperation with the Borough of Lansdale and Discover Lansdale. It will be built in the space where the fountain and pond were once located between the memorial markers and Weaver Field.

Mike passed away in 2011 at age 93. Owner of a shoe repair and luggage business, he became active in civic affairs upon returning home from World War II service in Europe. He was actively involved in countless community organizations, especially the Lansdale Rotary Club, the Volunteer Nurses Association and our historical society.

Most of all, he was the town's greatest booster during his 26 years as mayor beginning in 1982. Any cause that he felt benefitted the borough received an energy bounce when he got involved. His infectious smile, firm handshake and power of persuasion gained funds and supporters for projects all over town.

To help defray the cost of the gazebo, Discover Lansdale and the 150th committee is offering custom engraved memorial bricks to be used to build a walkway around the structure.