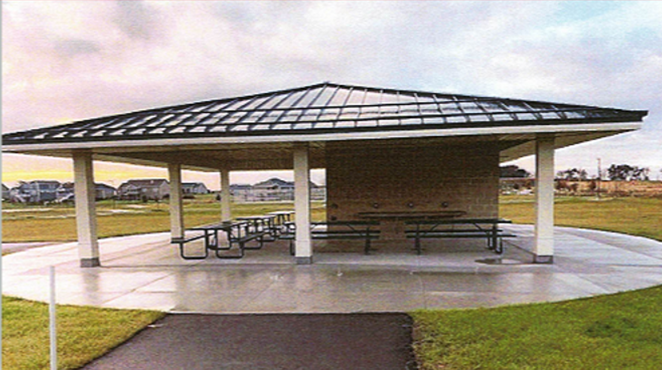 The Lions are raising funds to provide a permanent shelter at Golf Road Park to better serve our community. Each summer, the Lions donate a tent to the park. Norski Nibbles serve nearly 1000 meals to children with food insecurity from that tent. Residents of the community also use the tent with their families at the park. The park is used by many in the area. The Lions, partnering with the Village of Windsor, are working to provide a permanent shelter to better serve our community.

Make a one-time community support donation or become a Sponsor Donor and have your business or family name recognized at the shelter permanently! Community Supporters are recognized through a certificate of
recognition. Silver sponsors receive an engraved brick. Gold and Platinum sponsors will receive an engraved tile, 8" x 8" or 12" x 12" respectively, to be placed at the park.
Want to become a partner? Have Questions?
Contact the Lions at:
deforestwindsorlions@gmail.com or 608-358-7042