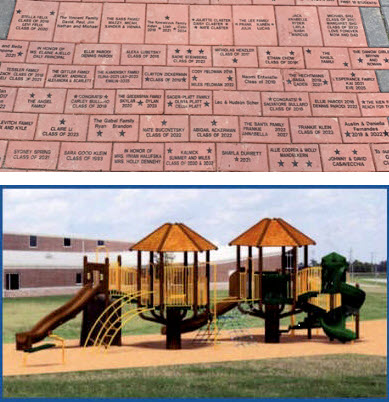 The Daly Elementary School HSA invites you to purchase commemorative bricks and become a permanent part of the new DALY STARR Walk; a walkway of personalized bricks that lead from the lower playground up towards the library. By purchasing these bricks, you are helping us get one brick closer to a new upper playground for our students.
Engraved on your custom brick(s) could include your family name, a student or alumni name and year of graduating class, your business name, your organization name, or even an honor of someone special or in a loved one's memory.
The Buy-A-Brick Campaign will be an on-going project to raise funds to support Daly Elementary School's playground renovation project and any donation is tax deductible.
Below are the available brick sizes:
-4x8 Brick (3 lines available and up to 18 characters per line)
-8x8 Brick (6 lines available and up to 18 characters per line)