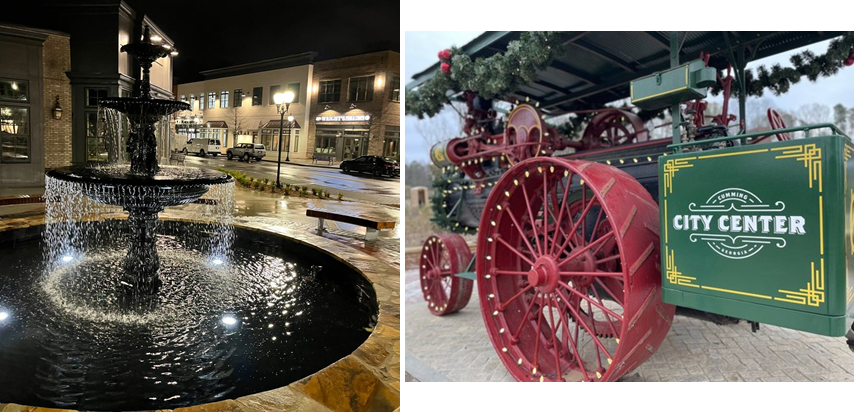 The City of Cumming invites you to become part of the Cumming City Centerís legacy by purchasing a commemorative brick.
These bricks will be placed around the Plaza Fountain and the Steam Engine Plaza, both locations of prominence within the City Center.
Purchasing a brick is an easy way to leave your mark on this historic development, which will be enjoyed for generations to come!
We reserve the right to review & edit all text for appropriateness

Please print one character (letter, number, punctuation or space) per box

Maximum 3 lines & 18 characters per line

All text is centered unless otherwise specified

Questions? Please contact Jennifer Archer jarcher@cityofcumming.net
(770) 205-4220 Ext: 2035