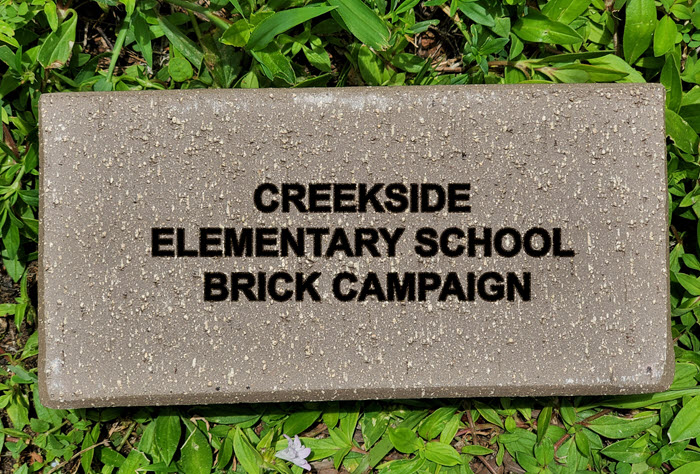 Leave Your Mark at Creekside!
To enhance the front of our building, we are creating a sidewalk from our main entrance to our outdoor classroom. We would like to invite all of our current and former Cheetahs to purchase a 4x8 engraved brick. Each brick can include up to 3 lines of text, maximum of 18 characters per line. The cost of each engraved brick is $50.

We are limiting it to family and student names only. No quotes or sayings will be approved.

Example 1: Family Name
Line 1: Hudson Family

Example 2: Family Name with student names on lines 2-3
Line 1: Smith Family
Line 2: Joe, Katie, Bob
Line 3: Mary, Mark (if needed)

Example 3: Family name with student names on lines 1-2
Line 1: Sam and Sarah
Line 2: Jones

Example 4: Student names (first and last)
Line 1: Joe Smith
Line 2: Sarah Jones
Be a part of Creekside's history!
Please complete the order form by April 14. We accept any major credit cards.