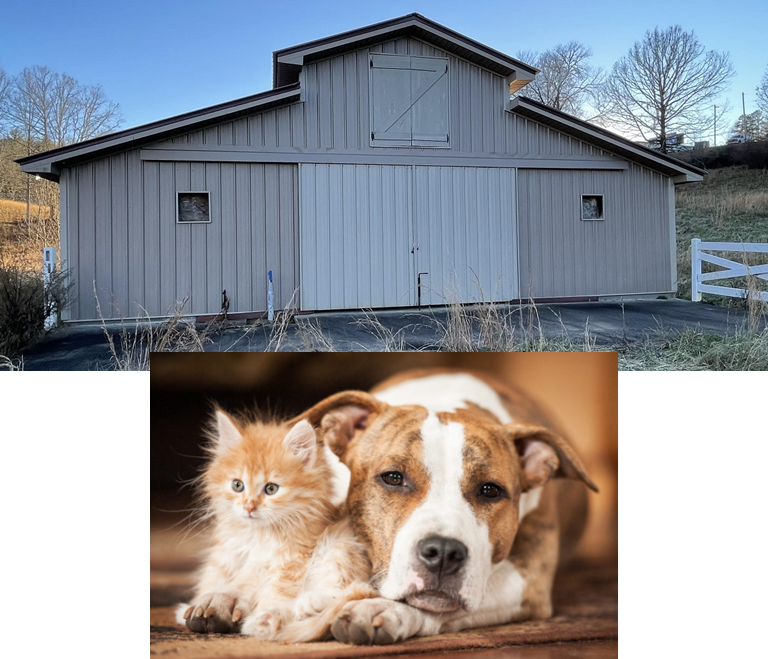 The Castoff Pet Rescue team has decided that we are ready to take our next big step: building our dream shelteR/rescue facility. Since 2006 we have rented a small space in Blairsville, GA, where we can accommodate only 21 dogs and 30 cats. Right now we rescue around 800 pets every year and our goal is to have a facility where we can rescue between 2,000 – 2,500 pets every year.

WHY DO WE NEED A NEW SHELTER?

Approximately 6.5 million companion animals enter U.S. animal shelters nationwide every year. Of those, approximately 3.3 million are dogs and 3.2 million are cats. Each year, approximately 1.5 million shelter animals are euthanized (670,000 dogs and 860,000 cats).

With our new shelter, Castoff Pet Rescue, a non-kill shelter, will be able to save more lives of cats and dogs in our community and help them to find new homes.

Our dream is to build the best place for animals to call "almost home" while they wait for their forever home.

Please consider making a donation to our New Shelter Campaign, you will be contributing to the care and well-being of homeless animals for many years to come. Large or small, your donation will help them all! ANY AMOUNT IS WELCOME. Please see below the ways you can donate.

Castoff Pet Rescue is a 501(c)(3) organization, all donations are tax deductible.