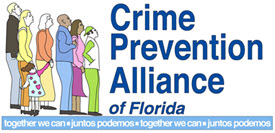 YOU CAN CHOOSE: Mother, Cousin, A Musician, A VIP, Celebrity, Doctor, Friend, FATHER, AUNT, UNCLE,SISTER,NEIGHBOR, STEP MOM, GREAT GRANDMOTHER, GRAND FATHER, SOMEONE.
PLEASE PROVIDE INFORMATION ABOUT YOUR HONOREE WITHIN THE COMMENTS SECTION
NAME OF HONOREE:
M or F:
Birthdate:
Can HONOREE/s attend unveiling YES or NO
HONOREE an Employee or Family Friend or Family Member?
What did Honoree do in their lifetime?
Honoree names are only for the sole purpose of the monument. All information is property of CPAFL and the Town of Medley, Fl. Application must be reviewed and approved, all names of Honorees must be 62 years of age OR OLDER. Any criminal history detected will not be accepted and reimbursement will be provided.