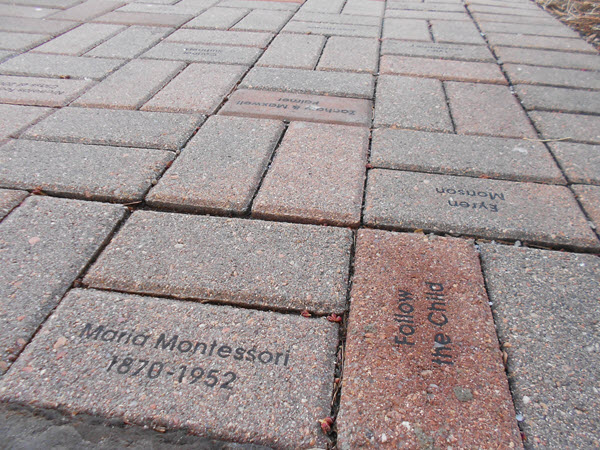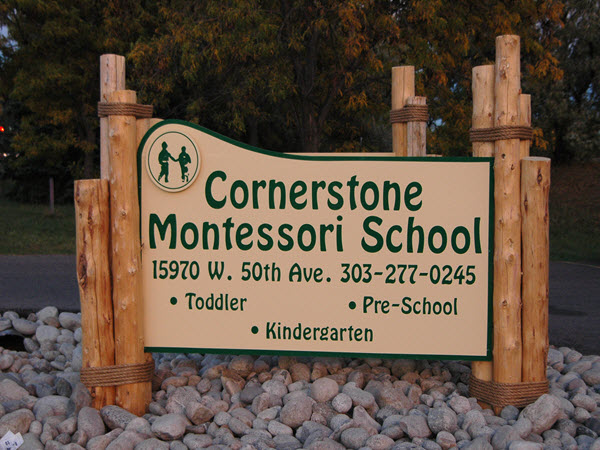 The Cornerstone Montessori Bi-annual
BRICKS Fundraiser
The Parent Guild invites you to join in a continuing tradition at Cornerstone Montessori School, our BRICKS program. The BRICKS campaign is intended to offer permanent recognition that benefits our School through the donation of a brick engraved in honor of students, parents, siblings, grandparents, or family members, teachers, staff members, or other loved ones.
The main terrace is rich with names and messages from past participants in celebration of the history of Cornerstone. Now it's your opportunity to leave a legacy in support of this amazing School by purchasing an engraved brick with either a name or a message of your choice – a permanent recognition and contribution to the expansion of the school.
This event only happens once every two years! Don't miss out on the opportunity to "pave the way" for the future.
Order Instructions:
Cost per brick is $50
Each brick is 4" x 8". Engravings are limited to 18 characters per line, 3 line maximum. Bricks will be printed exactly as you submit – lower case, upper case, etc.
Families have the option to submit orders electronically via PayPal or in person with a check. If you would like to order in person the order forms are attached to our BRICKS Fundraiser brochure which can be found in our School Office or main hallway. Please make checks payable to CMS Parent Guild and return to the envelope on the bulletin board in the main hall.
All orders must be submitted by March 12, 2018