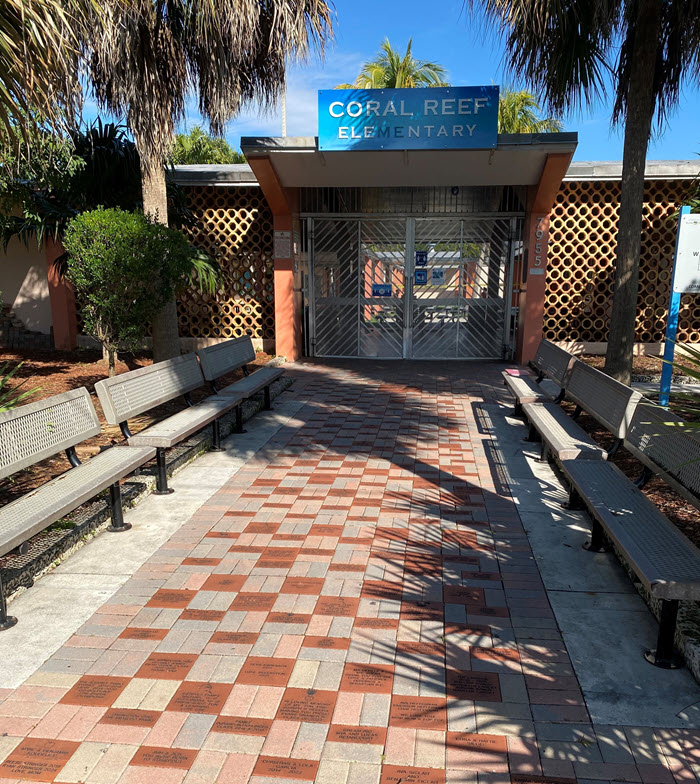 Coral Reef Elementary invites you to become a permanent part of our school by purchasing a commemorative brick.
These bricks will transform the walkway from the teachers parking lot into the main entrance.
Your brick can be engraved with your family/child name(s), teacher(s), alumni(s) or business names.
These Legacy bricks will be offered in two size; 4x8 for $65.00 and the 8x8 for $110. Also think about purchasing a brick for your favorite teacher or staff member.
We also encourage that you and/or family member purchase a donor certificate which is an additional offering to our campaign and only has a minimum $20.00 donation.
These efforts will help support the fifth grade activities and future PTA projects. It is time for you to LEAVE A LEGACY!!!!!!!!!!
Please support CRE BRICKS today!!!!!