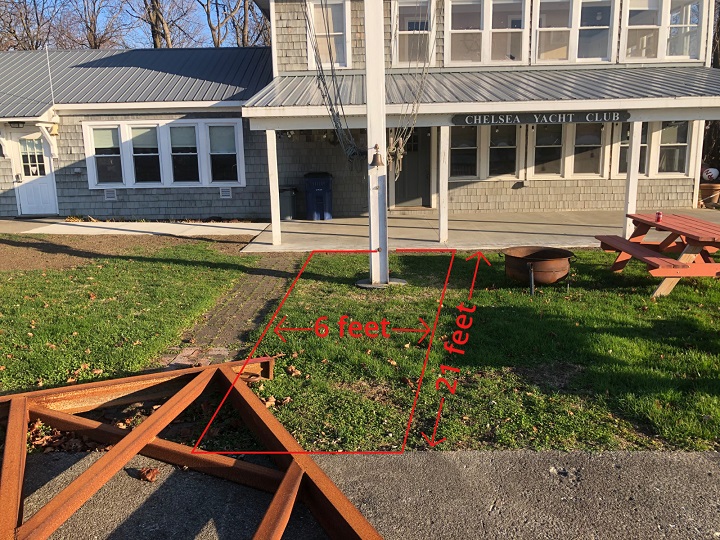 CYC is holding a members-only Buy-a-Brick fundraiser to complete our walkway project. The project is to be completed this spring by bricking a new pathway from the awning to the flagpole.

Leave your mark at CYC by buying a brick! The fundraiser helps support the overall financial health of the club and our infrastructure projects and updates.

Two sizes of brick will be sold: 4x8 (single standard brick - $100) and 8x8 (double - $175) brick. Bricks are laser engraved with your personal message, memory, memorial, or mark that will last a lifetime. Guidelines: Upper and lower case characters are allowed; up to 21 characters per line. If you want to try an image, you can choose a stock logo from the selection online, or design a (simple) black/white design of your own which can be sent to Mark Maxam as a .pdf for review. Using a logo decreases the character count allowed. Messages must be in good taste (they will be reviewed), and of a personal nature (commercial messages will not be approved).

Contact Vice Commodore Mark Maxam with questions: cycVCommodore@optimum.net .