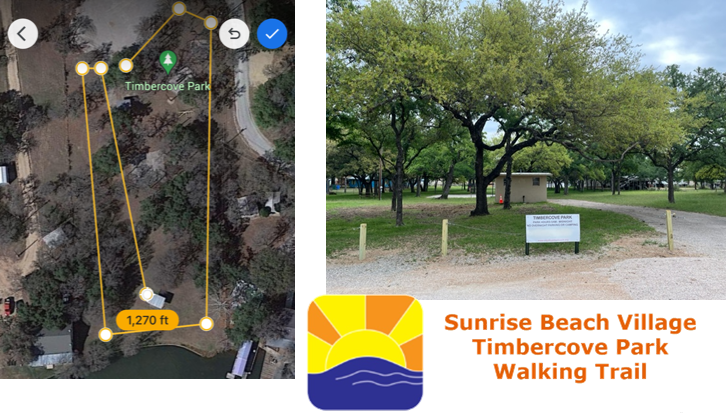 CCAA of Sunrise Beach Village Parks and Wellness intiative includes installing and maintaining Walking trails in City Parks. Your donation will go towards creating a safe place to get out and walk. Walking outside has been proven to improve your health and well being. The first trail is scheduled for centrally located Timbercove Park. The trail will be an approx. .25 mile and 3 feet wide easy walking trail that will encircle the park as well as connect the parking area to the small pavilion. The trail surface will have minimal impact on envirnoment, yet safe for low impact walking. CCAA is a 501c3 non profit organization.

A tribute area will be installed in the park to display your tribute brick. By purchasing and personalizing a brick to celebrate a person, animal, group or an uplifting message.

Your brick can:
Honor someone special
Remember someone special
Memorrialize
Encouragement / Uplifting

Whatever the reason leave a permanent symbol of your ongoing support of Sunrise Beach Village park improvements.