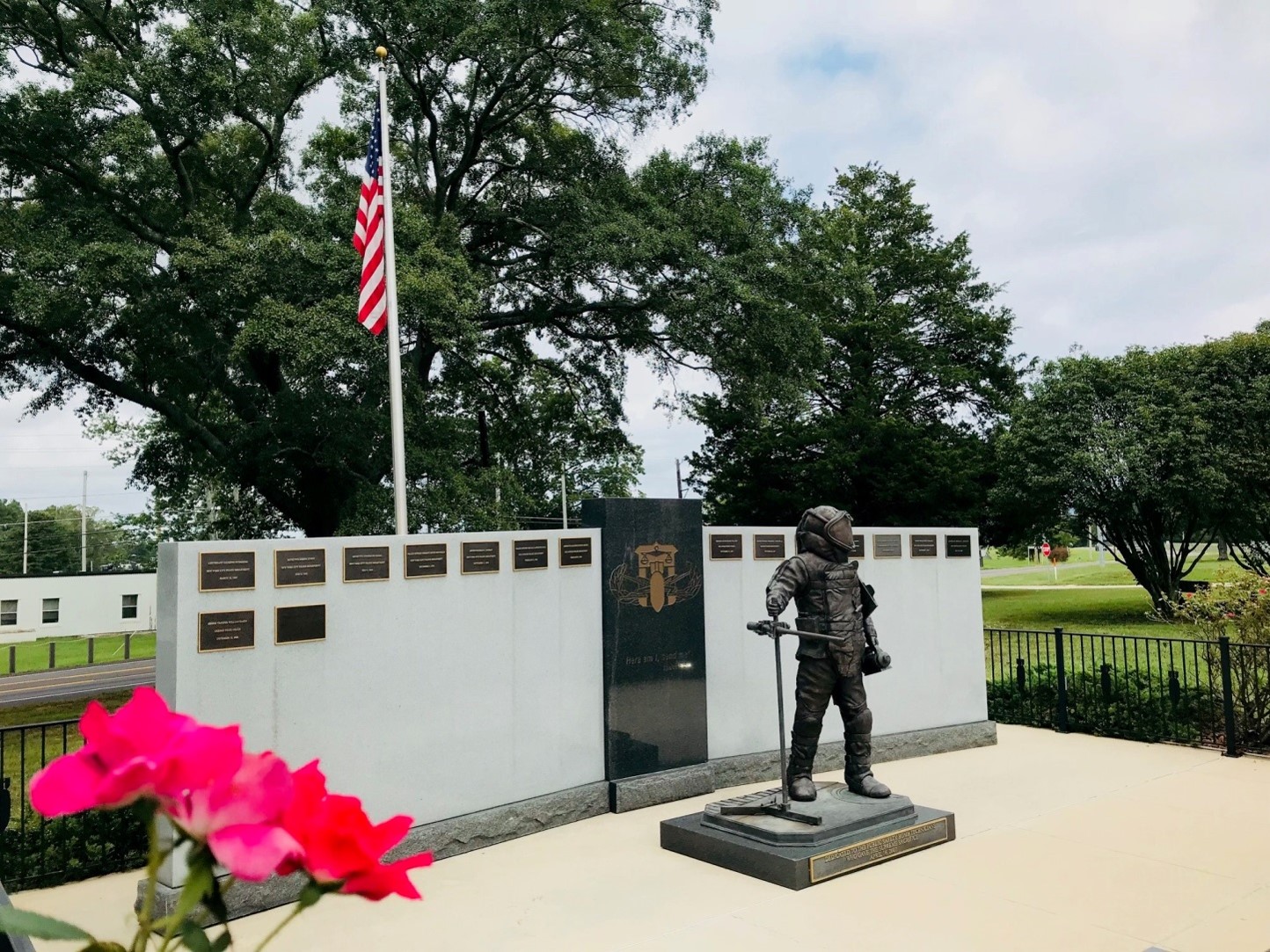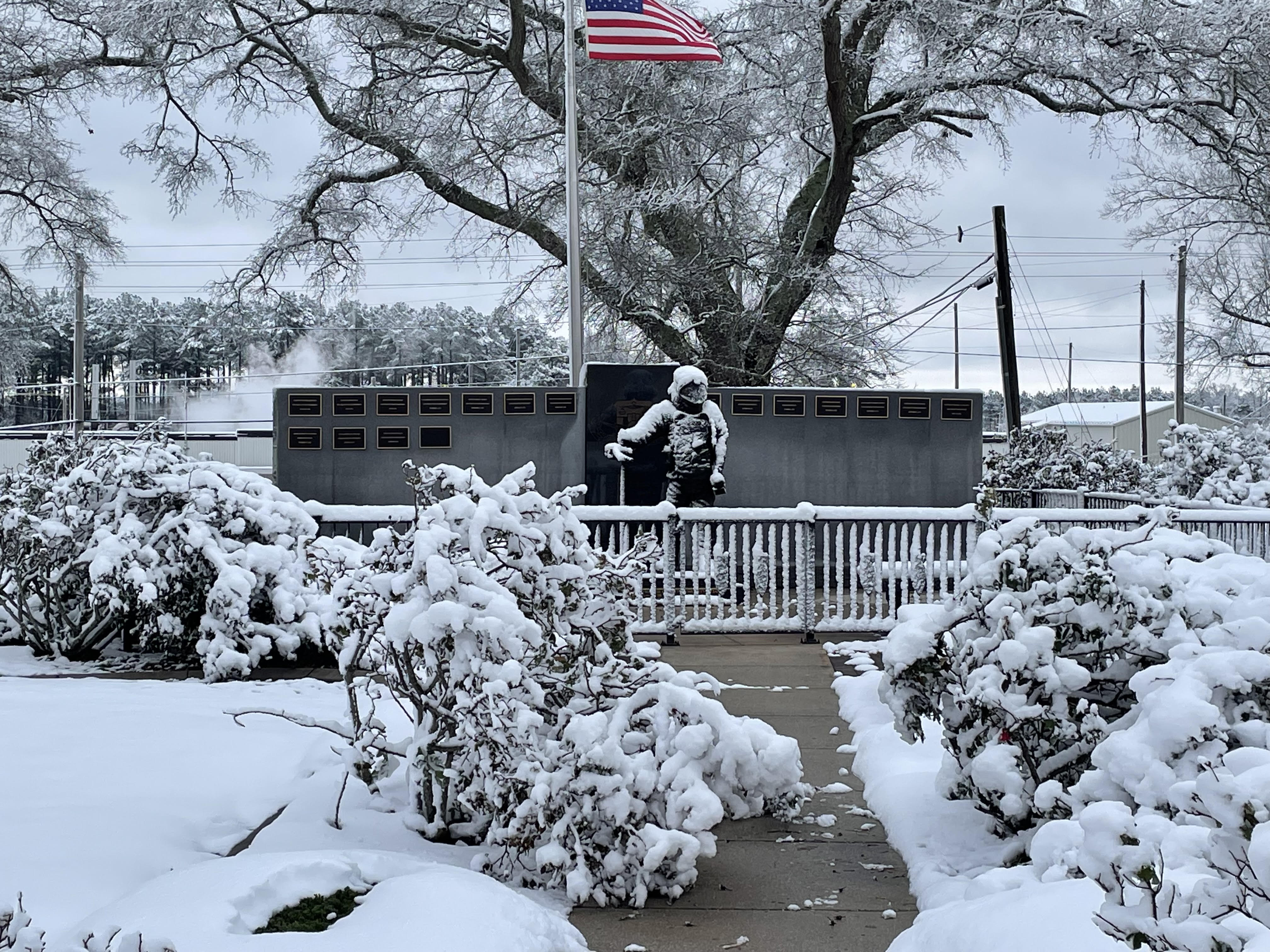 The Bomb Technician Memorial is sacred ground; a tribute, a memorial, and a somber reminder of the inherent dangers we face as public safety bomb technicians. The Bomb Technician Memorial reminds us that life is a mist. No bomb technician asked to be on the wall, but once we pin on the crab that we so valiantly display, we offer our lives to be a part of this team, this community, and this sacred duty. The Wreath, on the crab that we wear, is in memory of the bomb technicians who gave their lives in the line of duty. It is in their memory that we work to keep the Wreath colors fresh, renewed and shining brightly.
In this regard, the Bomb Technician Memorial Foundation (BTMF), in conjunction with the Hazardous Devices School and the National Bomb Squad Commanders Advisory Board, is embarking on a fundraiser to create a new reflection area at the Bomb Technician Memorial, expand our efforts to support the Bomb Technician Community and to augment the BTMF scholarship program. To raise funds for these projects, the BTMF will sell engraved bricks to be placed in the new reflection area and walkways.
The new reflection area and Bomb Technician Memorial updates will renew our commitment to honor the sacrifice of our fallen heroes. The reflection area will be laid with engraved bricks, feature a walkway, and an eternal flame. The BTMF will continue to financially and emotionally support bomb technicians and their families during times of greatest need.
This project will continue to build our foundation Brick by Brick to support our public safety bomb technician community.
• Honor a bomb technician
• Recognize an HDS Class
• Honor a fallen bomb technician
• Honor a retired bomb technician
• Set your name in stone for decades to come
Whatever your reason, leave a permanent testament of your ongoing support of our bomb technician community. Corporate Logos are not allowed; however, names of companies and sponsorship information can be engraved; Class B8-03 Sponsored by Medeng, for example.
For any brick ordered, you may order an optional 4" x 8" donor brick for $50 (which is a full-sized replica of the installed brick), a souvenir brick, and/or a donor certificate.