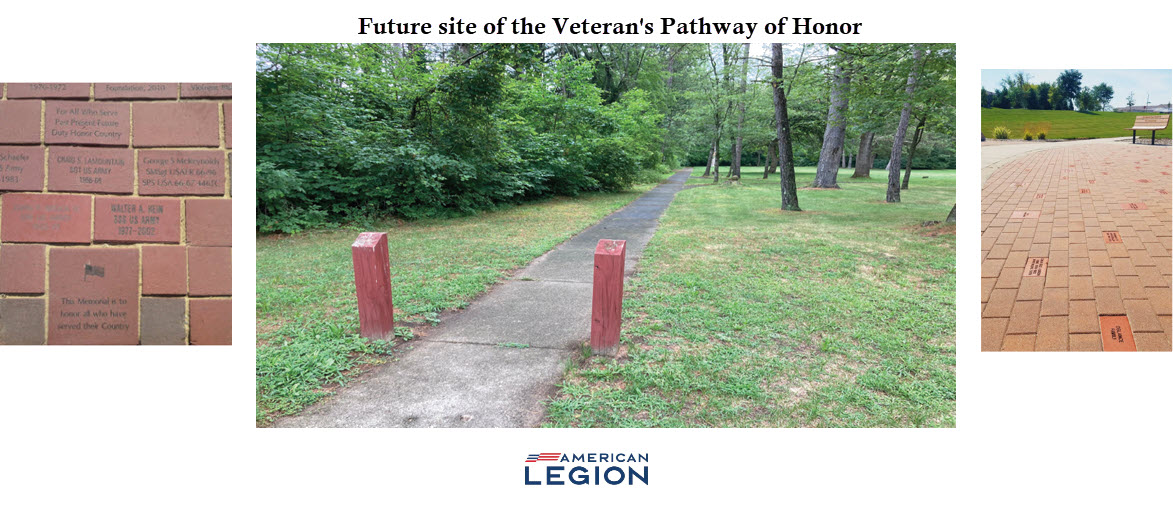 Veteran's Pathway of Honor
Big Prairie Township Parks is joining forces with the Croton American Legion to build the Veteran's Pathway of Honor. Purchase a brick in honor of a veteran in your life today! The universally accessible pathway will connect Operator's Village Day Park to the Dragon Trail and will be utilized by thousands of residents and visitors each year.

The Alleyway for All
In addition to the Veteran's Pathway of Honor, Big Prairie Township Parks is building The Alleyway for All. Don't miss this opportunity to purchase a brick in recognition of anyone - yourself, family, friends, other loved ones, or your organization. This is another universally accessible pathway that will enable people of all abilities to explore Big Prairie Township Parks!

Proceeds from brick sales will go toward building the pathways, in addition to other universally accessible upgrades to Big Prairie Township Parks that will attract and welcome people of all abilities to the area.

What is Universal Access anyway?
We're glad you asked! Universal Access results from the design of products and environments that can be accessed, understood, and used to the greatest extent possible by all people regardless of their age, size, ability or disability. It is designing for all users, rather than the typical or average user. Universal Accessibility accommodates people with disabilities, parents with baby strollers, children pulling wagons, people pushing carts, and others.

We want everyone to be able to enjoy all the beauty and recreational opportunities this area and our parks have to offer. Your support will help to make this possible!