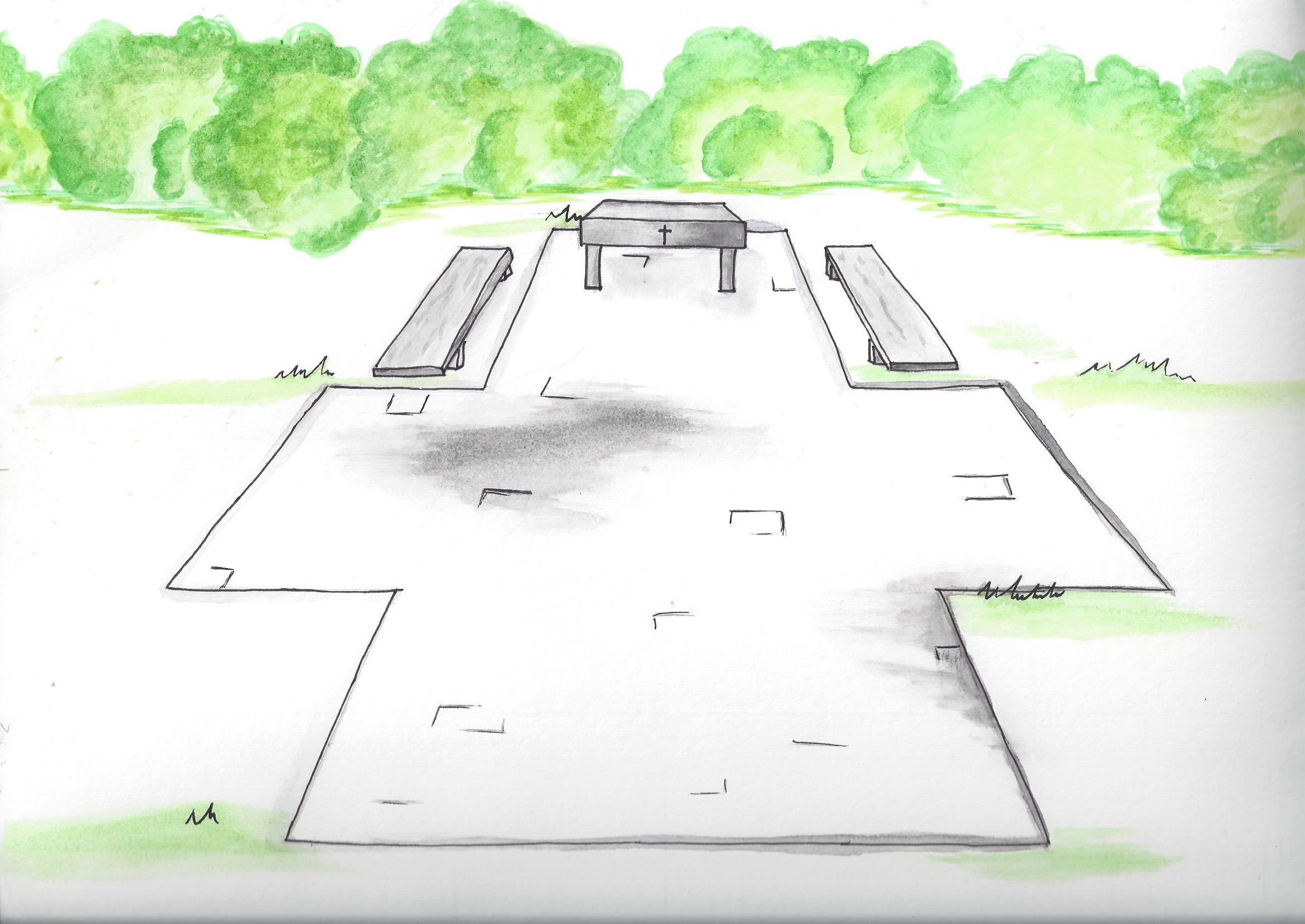 Dear members and friends of Bishop Seabury:
'It seemed good to us, and to the Holy Spirit…" to embark on the adventure of establishing a prayer/memorial garden and sacred space at Bishop Seabury in Gales Ferry. We'd like to invite you to join us, as God leads, in bringing this special project to fruition.
We are offering you the opportunity to purchase a personalized engraved brick for yourself, or a loved one, to aid in the completion of our memorial/prayer garden.
Your brick can contain
* A loved one's name or your family's name.
* Your favorite bible verse or a prayer to uplift and draw people closer to God.
* Commemorate a special event in your life, such as a baptism or wedding.
* Honor a friend or family member.
The choice is yours!

Walkway pavers are available in two sizes;
4"x8" ($50) and 8"x8" ($100)
4 x 8 - 4 lines 21 characters per line
8 x 8 - 8 lines 21 characters per line

We greatly appreciate your donation of a memorial brick to help this project become a reality. Thank you so much for being a part of creating this memorial prayer garden, a beautiful place in which to remember our loved ones, pray and reflect, a setting that imparts God's love and peace.
Each brick will be inscribed to your specifications and located at random in the Memorial Garden.
(To maintain the integrity of the space, Bishop Seabury Church reserves the right to approve all engraved messages.)