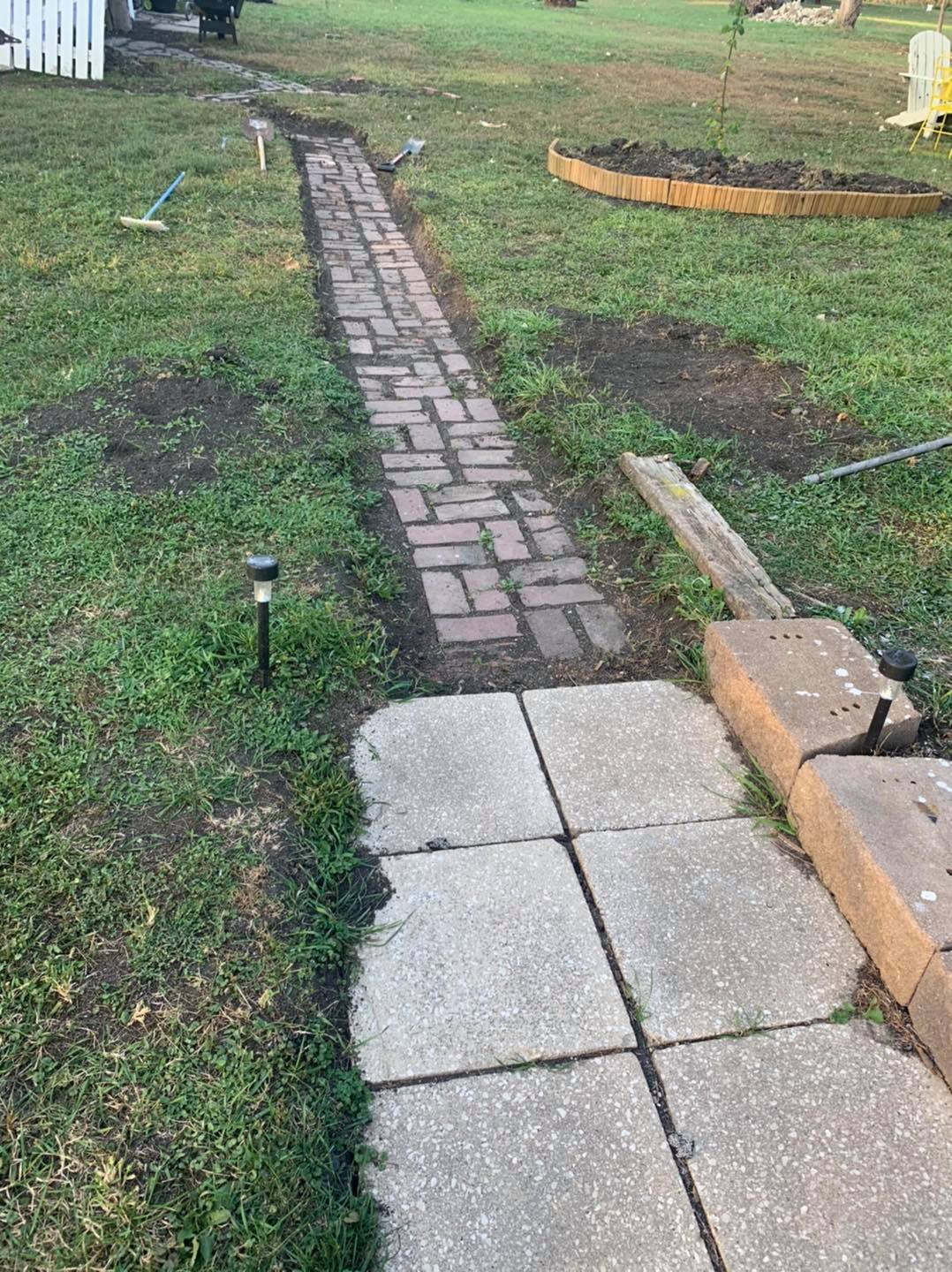 Help us save our history! Originally homesteaded in 1876 by Betsy Morris, the cottage was built in 1891, we are working to restore this historic home. So much of our small town was lost to a tornado in 1928, but the cottage is one of the homes that survived this tragedy. We have begun the renovations and we uncovered an old brick walkways in the back where extensive flower gardens once were, and will be once again. Now we continue our work on the inside. We have acquired the roofing and lumber to rebuild the west side of the house that must be removed due to years of damage and will also need to finish updating her plumbing and electric to code.
Your donations will help to fund the restoration process to ensure we meet the code requirements. Quite a bit of work has been done, but there is much to do before we can display historic Davis artifacts for historic tours and overnight stays.
~ Commemorate a Loved One~
~Recognize a Graduation or Anniversary~
~Pay Respects to your Parents or Grandparents~
~Memorialize a Family Member That Was a Part of the History of Davis~
~Celebrate the Birth of a Child or Grandchild~
~Leave a Kind Word for Another~
~Feature Your Business Name~
~Honor a Veteran~

Imagine the entrance to the cottage featuring a walkway of the 12 x 12 bricks leading to the door that are memorialized by our supporters. The 4 x 8 bricks will be utilized in the brick garden walking paths and the memorial garden benches will be placed in the flower gardens alongside the brick pathway.
What a wonderful way to commemorate a loved one, add your family to a historical site in Davis amongst the flower gardens and have it on display forever. We thank you for your support and for sharing this effort with others!