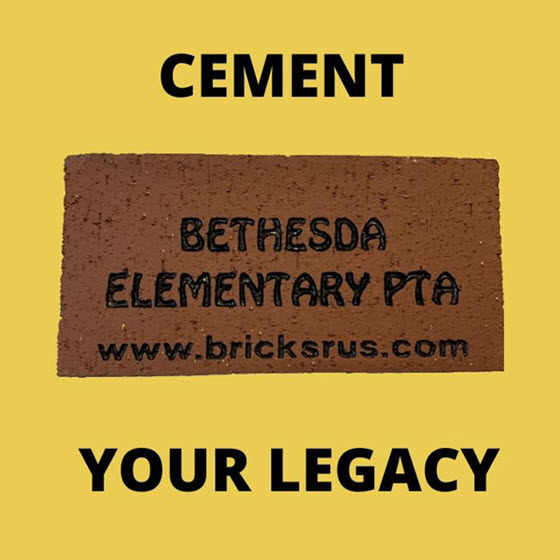 This is your chance to cement your place in BE history! Ordering an engraved brick supports our school and leaves a lasting message.
These bricks will be installed outside the school during the 2020-2021 school year. *Installation date subject to change.
All engraving is subject to PTA approval. Brick placement in the memorial is randomly inserted. Contributions may be tax deductible, contact your financial advisor.
The Bethesda Elementary PTA provides funds for cultural arts and STEM enrichment activities, along with student scholarships to participate in field trips and activities.