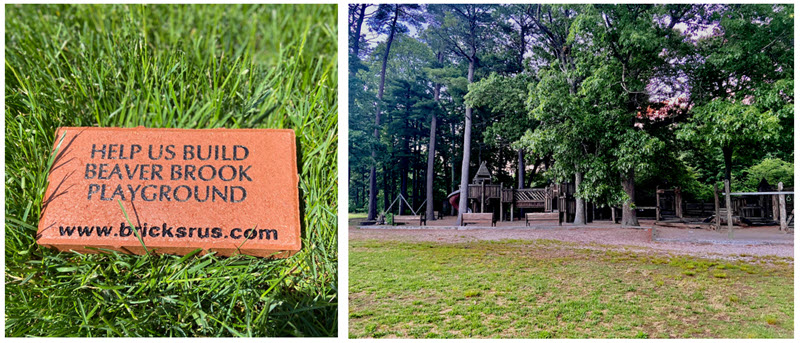 Help us to Rebuild and Revitalize Beaver Brook Playground!
Show your support for years to come with purchasing a personalized brick and help us reach our goal of raising $100,000.
Engraved on your custom paver could be your name, the name of a loved one, your business name, your organization name, important dates, or just about anything within reason!
The bottom photos are what the future playground could potentially look like!
We hope to maintain the charm of our original playground, and your donations will help!
Upkeep of the playground over the years has been the responsibility of many different departments in the town and unfortunately due to many lean years of budget cuts, the playground has fallen into great disrepair.
Thanks to approved CPA funding, we are well on our way to building a new, state of the art playground that will provide all-inclusive play and capabilities across age groups.
If you have any further questions, please do not hesitate to email BeaverBrookPlayground@gmail.com.
Go Greenwave!!!