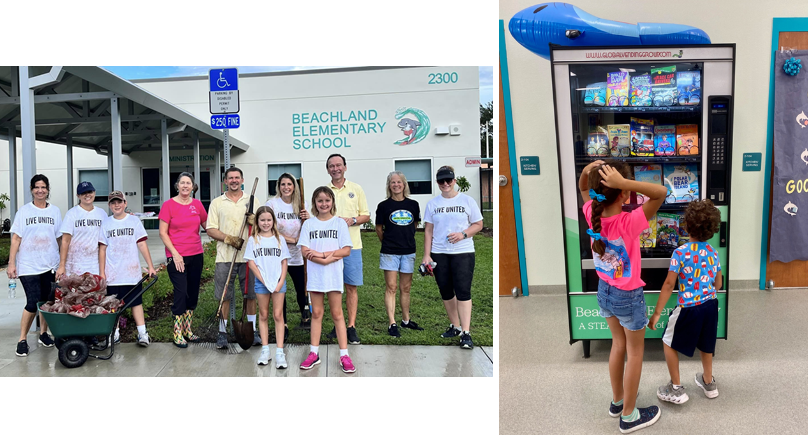 The Beachland Elementary PTA invites you to Make Your Mark as a Shark through our Bricks to Benefit and Beautify Beachland initiative!

Commemorate your days spent at Beachland Elementary School (BES) with personalized bricks. These bricks will be professionally laid strategically in areas that are otherwise prone to flooding, such as outside the cafeteria. This is an excellent alternative to more pavement. Dedicate a brick to a deserving student, teacher, staff member or friend. Honor your loved ones who have passed away. Bricks also make an enduring way to advertise for your business while supporting the school.

Your tax-deductible brick purchase will help the PTA provide improvements to the main courtyard for both lunch guests and outdoor class experiences as well as allow us to fund our grant program and various experiences for the Beachland community. Have an idea that you think would improve the Beachland Elementary School experience? Maybe it will be your grant that's funded next! The Beachland PTA is proud to have funded a Book Vending Machine, Orlando Science Center Family Science Night, flexible seating and makerspace STEAM tables for the Media Center, electronic music keyboards, recess equipment, grade level field trip assistance, and teacher classroom stipends, to name a few. Your purchase will help make an impact each and every day at Beachland.

Don't delay, Make Your Mark as a Beachland Shark today!