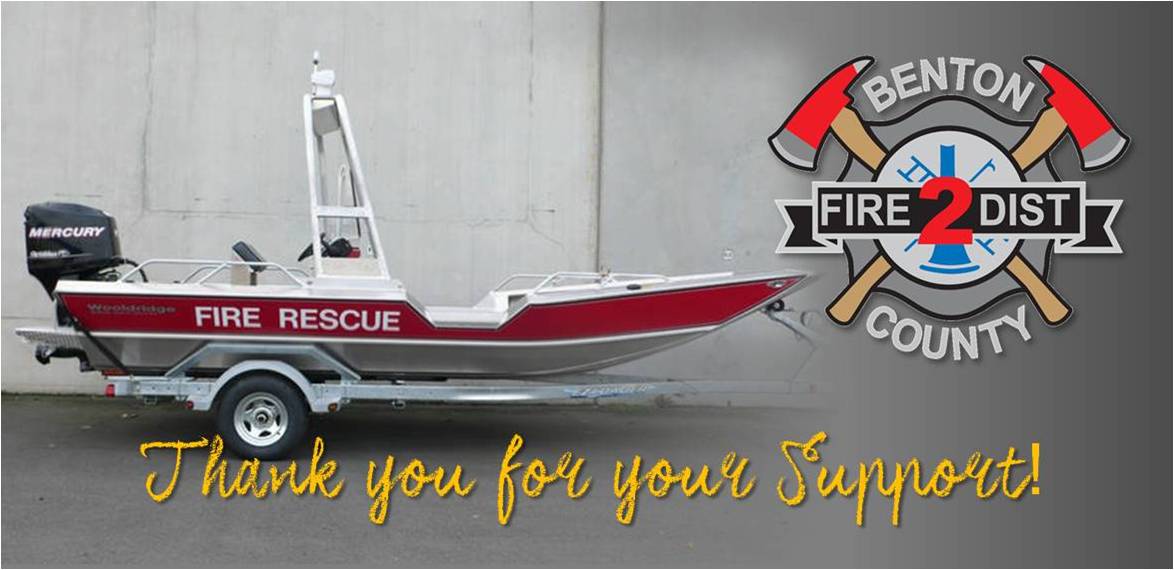 Benton County Fire District 2 is a small combination fire district.

We run about 1000 calls per year. The Yakima River runs through our entire fire district. Currently, there is no rescue boat. We have divers for recovery deploy from a raft. We employ 6 Rescue SRT 1 swimmers with swift water. Expanding to 8 next year. We also serve two other neighboring fire districts with no boat.

We have a very small budget and serve about 10,000 people, but this expands with other fire districts to a community of 35,000. Our district is located in the middle of two dams. Therefore we have to trailer the current rescue raft to either side of the dam. We have saved a little money to help aid our river rescue budget in hopes to buy a good boat, but itís a struggle.

Most of our personnel are Volunteer with only 6 career and 9 live in Resident Firefighters. We run a ALS Ambulance and full fire and rescue fire department. With 53 total personnel. We are located in a community called the Tri-Cities which are on the outskirts. Our small community has given so much. We are looking to modern social media to help meet the service needs of our community and those that come to visit.

We need an Wooldridge XP boat because of the thick hull and an open bow. They are reliable and built to withstand hitting rocks occasionally. The outboard jet is necessary because of the ability to trim up and the Wooldridge has the best tunnel for shallow water as the hull design protects the prop.

Our response area has thousands of raft floaters, bass fisherman and canoeing in the area. Just any power boat would be a struggle and rarely seen on the water because of the shallow water during the summer and fall seasons. That is why this specific custom made boat would be a resource for us year round.

Please consider donating and sharing our link to everyone. With your help we would be able to meet our goal and have the rescue boat we need on order and in time before 2019 summer season starts.

Thank you so very much for your support!