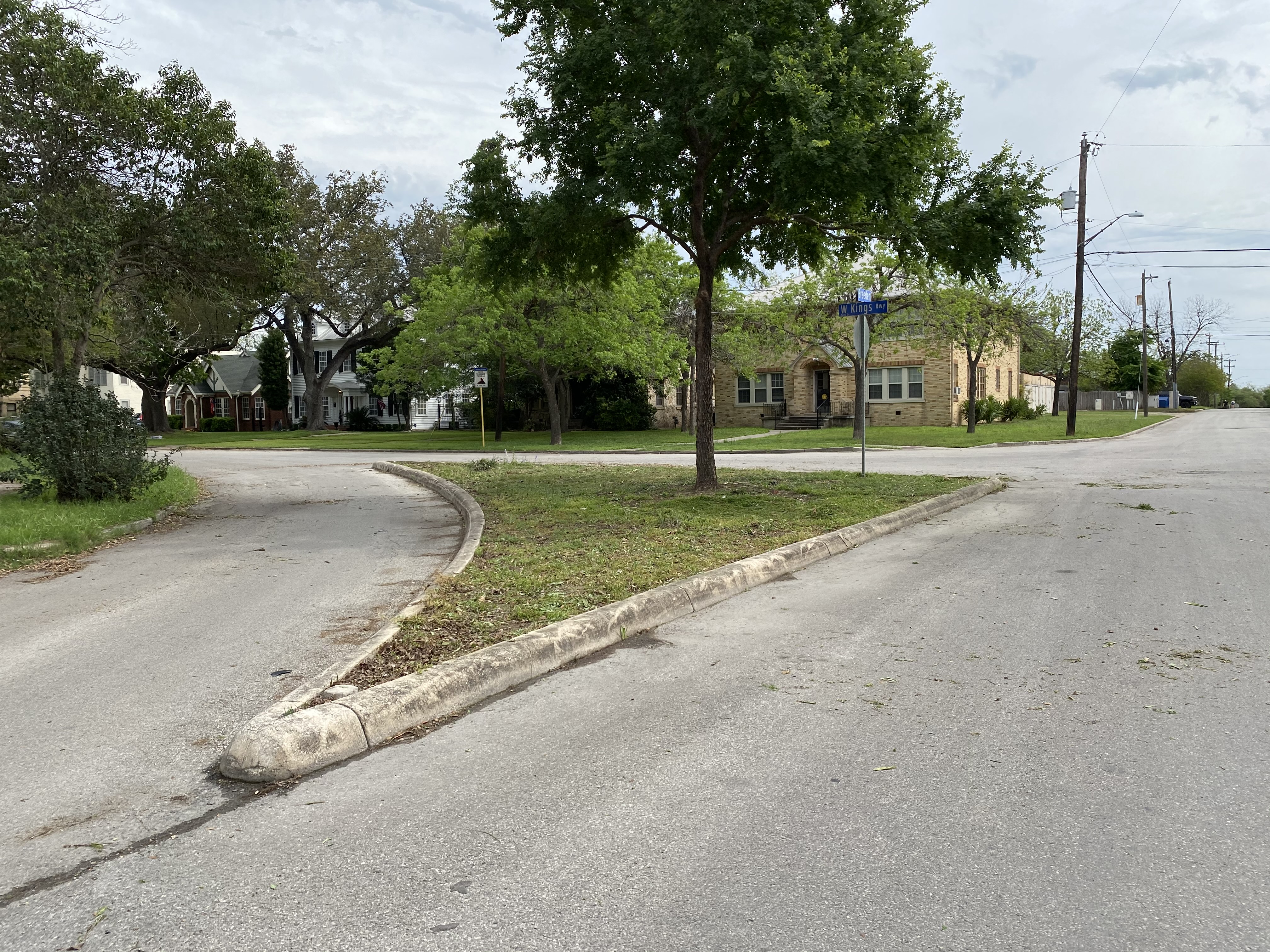 Alta Vista is a Neighborhood Conservation District. It is one of the oldest neighborhoods in San Antonio, TX and is bordered on the south by San Pedro Springs Park, one of the oldest public parks in the United States.
It is also home to the historic Public Theater and San Pedro Library. The traffic islands at Breeden intersecting W. Kings Hwy and Gramercy are in commemoration of neighbors who have gone before us.
The Alta Vista Neighborhood Association wants to honor the traffic islands that are a special little spot in the neighborhood by beautifying and landscaping the islands to become pocket parks.
With these funds we hope to create a spot of respite where neighbors can gather and enjoy community.