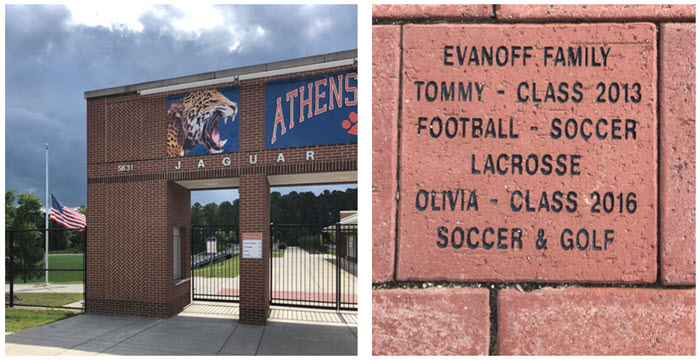 Hello to our Athens Drive families!
Thanks for considering a lifetime symbol of your time with Athens Drive.
Whether you are commemorating a past, present or future student this makes a wonderful gift visible for years and years to come.
Each brick is custom engraved and will be installed at the entrance to Jag stadium.
Bricks have also been engraved with entire families that spent their time as Athens students.
Special characters/logos are available for a nominal charge.
Let us get started on your piece of the brickyard!