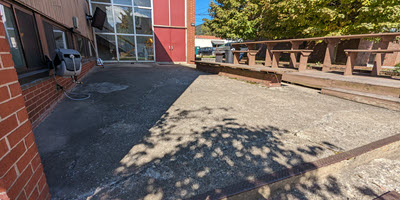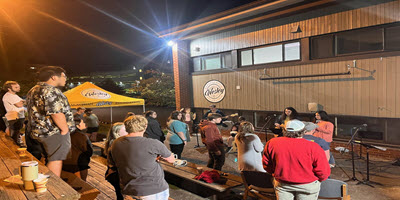 You can now take part in leaving a lasting legacy to the Appalachian Wesley Foundation by participating in the "60 Year Celebration" commemorative brick campaign.
The App Wesley 60 Year Brick Campaign is under way. Don't miss out on this great opportunity to leave your mark at App Wesley. This campaign is a great way to commemorate the memories of the students, alumni, and community members of App Wesley. In addition to updating the 60-year-old patio, proceeds will help pay down the debt of the 2020-2021 Firm Foundation Building Renovation.
An engraved brick is a great way to:
• Acknowledge yourself as a student
• Commemorate a former student or an alumni
• Express gratitude to a pastor or former pastor
• Share a favorite quote
• Express gratitude to a fellow student
• Convey appreciation to parents
• Recognize a graduation
• Honor a family member
Join us and support the growth of our building and our ministry!
Brick Donation Prices:
$100 for a 4"X 8" brick includes up to
3 lines and 18 characters per line.
Any symbol is considered one character:
(PERIOD, COMMA, SPACE, DASH). ALL TEXT WILL BE CAPITALIZED.
The Appalachian Wesley Foundation Board of Directors reserves the right to approve and review all text.
Business Donors: Business name only please.
No phone numbers or website addresses.
Thank you.