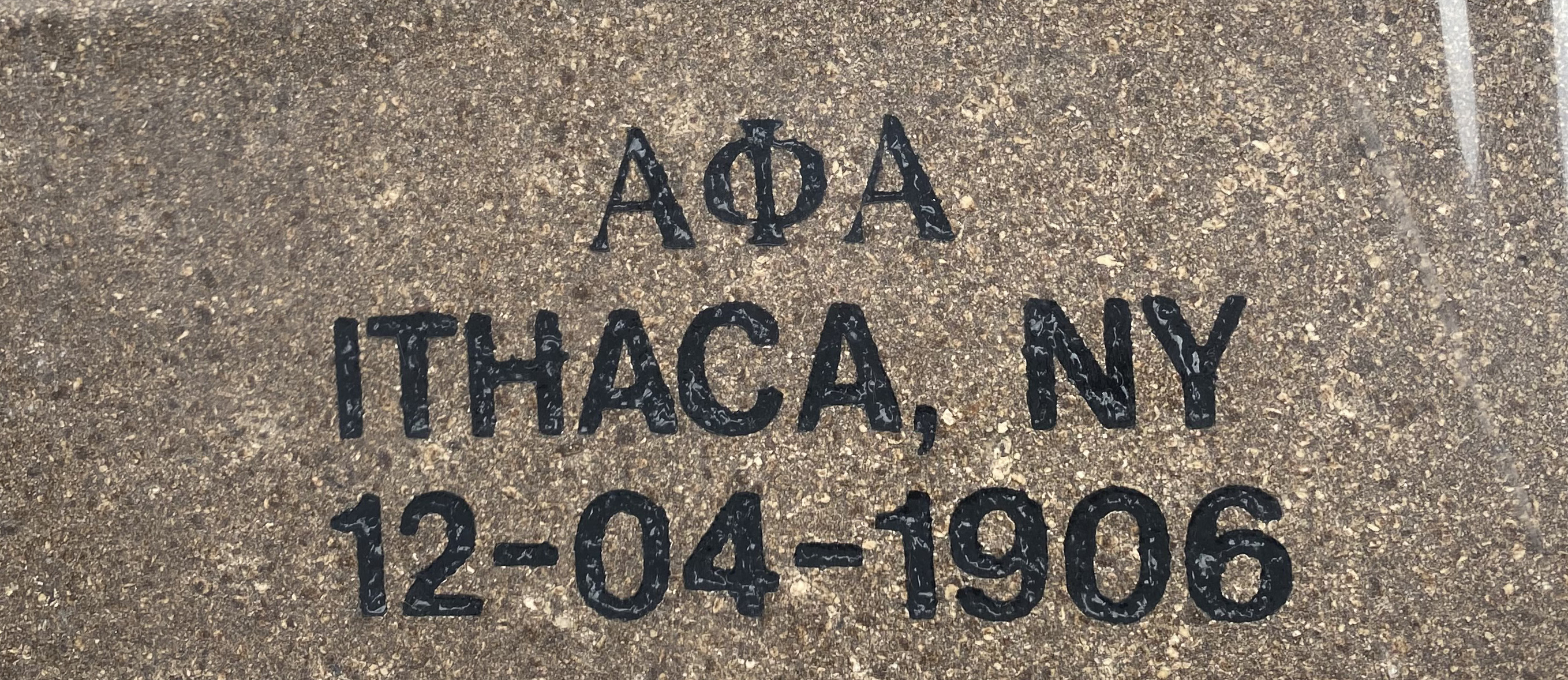 The Legacy Campaign
"College days swiftly pass, imbued with mem'ries fond"!
Dear Brothers,
Leave a lasting legacy at Albany State University and support our brothers by participating in The Legacy Brick Campaign. The idea of the campaign came about in Fall 2020 and the bricks will create a beautiful, commemorative ring around the plot on the east campus.
Your custom engraved brick(s) will be inscribed with your choice of sentiment or names and added to the walkway.
Proceeds from this campaign will be directed to the purchase of a brick, installation fee, and the Legacy scholarship. While purchases can be made year-round, the installation will take place twice per year (Fall & Spring).
Sponsor a 4 x 8 brick and have it engraved to your specifications or dedicate a brick for a brother who has transitioned to the Omega chapter. Your brick will be personalized with your name and crossing semester, and line name. Once you have purchased your brick(s), you will receive a letter confirming your Legacy Brick Campaign order.
For any concerns or questions please email aphiadeltadelta92@gmail.com

Fraternally,
The Delta Delta Chapter
Alpha Phi Alpha Fraternity Inc