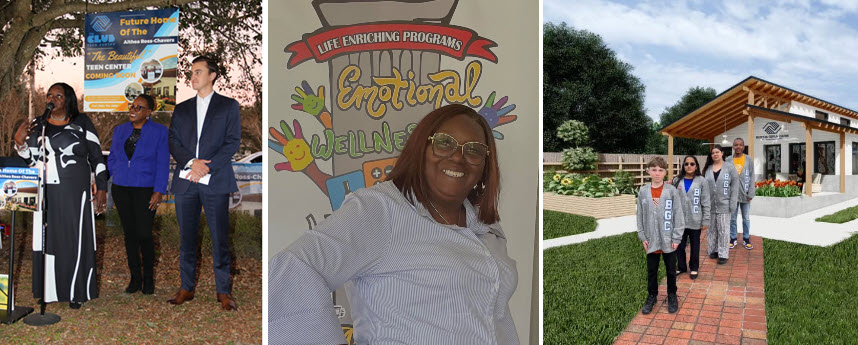 The Pathway
Boys & Girls Clubs of Volusia/Flagler Counties is spearheading an effort to raise $1 million to build a State-of-the-Art Teen Center in the Spring Hill community. We are inviting parents, neighbors, friends, co-workers, churches, business owners, family members, and donors to help us pave the way and become a part of the permanent legacy of our future. The "Pathway to Great Futures" walkway legacy bricks will be installed in front of the entrance of new Althea Ross-Chavers "The Beautiful" Teen Center and the "Bressway" pavilion named in honor of Sabrina Dreggors-Brees.
Create a Lasting Memory
Honor your family or someone special by memorializing the impact they had in your life or in their community. Purchase a Legacy Brick and personalize it with your name, your church, the name of your mentor, someone special to you, or your company along with an inspirational message.

Please Note: characters include all punctuation and spaces. All letters will be in caps and all text will be centered.

You also have the option of purchasing a Brick Certificate for an additional $20.00 to commemorate your support.
Prices are as follows:

4x8 brick: Up to 4 lines / 21 characters per line: $100.00
12x12 brick: Up to 12 lines / 25 character per line: $500.00
IF YOU PAID AT THE CELEBRATE THE CHILDREN EVENT, PLEASE ADD "CELEBRATE THE CHILDREN" IN THE COMMENTS
For more information about The Pathway to Great Futures Legacy Bricks,
Please contact Stephanie Ecklin, Director of Development at (386) 734-0555 or email: secklin@bgcvfc.org
or visit www.bgcvfc.org