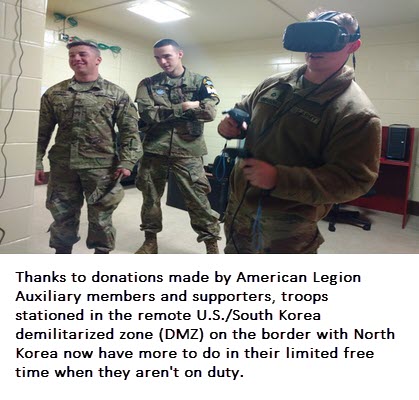 The American Legion Auxiliary has been dedicated to serving veterans, military, and their families for nearly 100 years. Although things have changed since the American Legion Auxiliary's founding in 1919, the one thing to remain the same is the members' unwavering commitment in honoring those who serve.
Established in 2007, the ALA Foundation provides an opportunity for individuals and corporations to support the American Legion Auxiliary's charitable and educational outreach programs through endowed gifts, grants and sponsorships. It is a way to secure our legacy and heritage of Service Not Self, ultimately enhancing the quality of life for future generation of veterans, military and their families.
You can play an important role in preserving the ALA's legacy with a $200 donation for an engraved brick paver for the new American Legion Auxiliary National Headquarters, where the bricks will be placed prominently for visitors to see. In exchange for your contribution, your paver will help ensure that the American Legion Auxiliary's Foundation is able to help veterans tomorrow.
Learn more at www.ALAFoundation.org