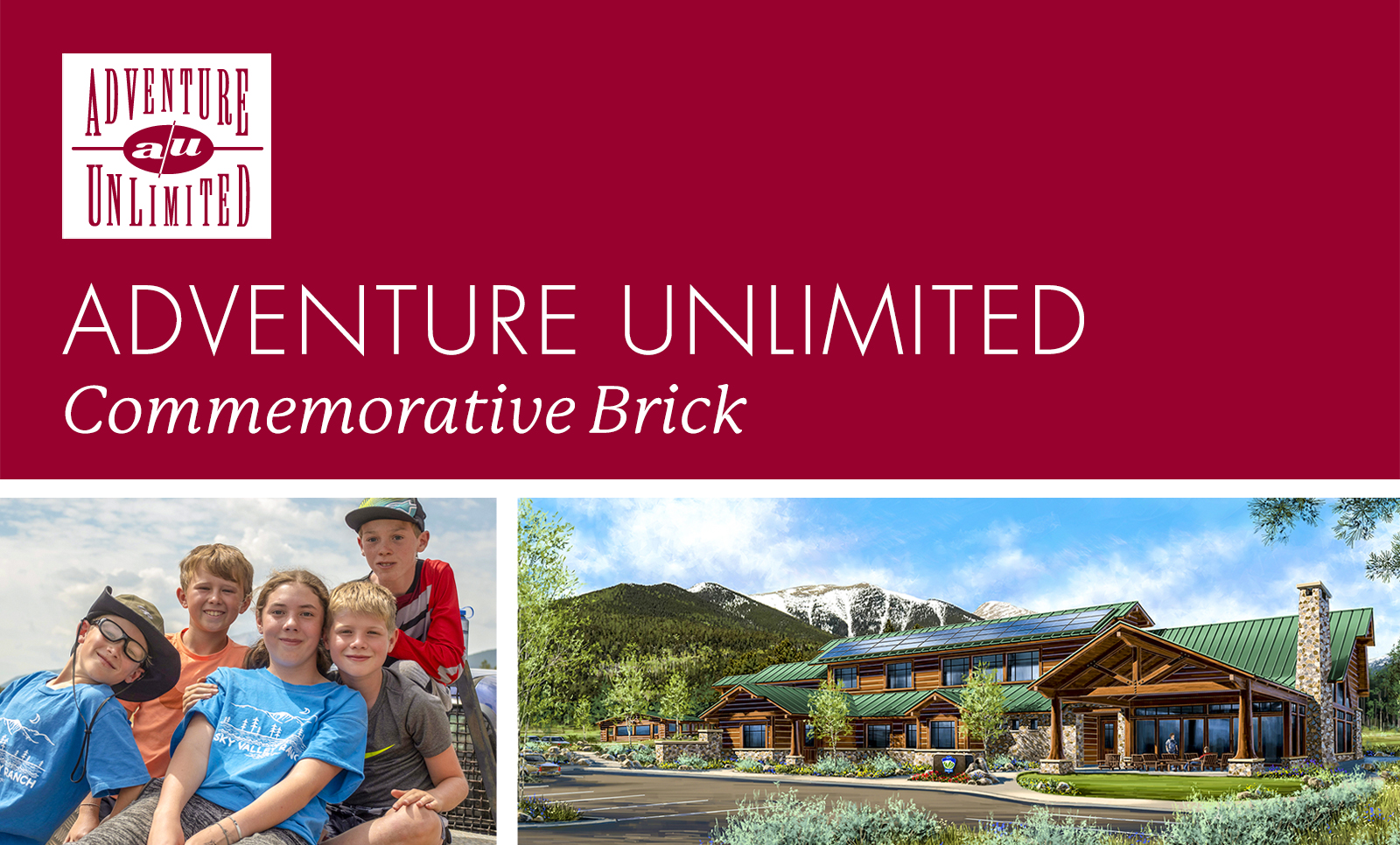 Whether you want to honor someone who has had a meaningful impact on your life, or commemorate your time at the A/U Ranches or in DiscoveryBound, we have a place for you to leave your message in stone.
HOW IT WORKS
Each personalized engraved brick will become a permanent part of the A/U Ranches. Bricks will pave the walkway and patio at the new Hub, scheduled to begin construction in 2019!
• Your brick is 100% tax deductible as a charitable donation.
• Gift certificates and donor replica bricks are available for an added cost.
• Proceeds help support Adventure Unlimited's $3.8 million Annual Fund for year-round programs that serve the broader Christian Science community, including youth.
If there are multiple donors contributing to a brick, please email giving@adventureunlimited.org with donor names and the amount they contributed so we may send them an appropriate receipt.
We look forward to seeing your name or the name of someone you love at the Ranches soon!