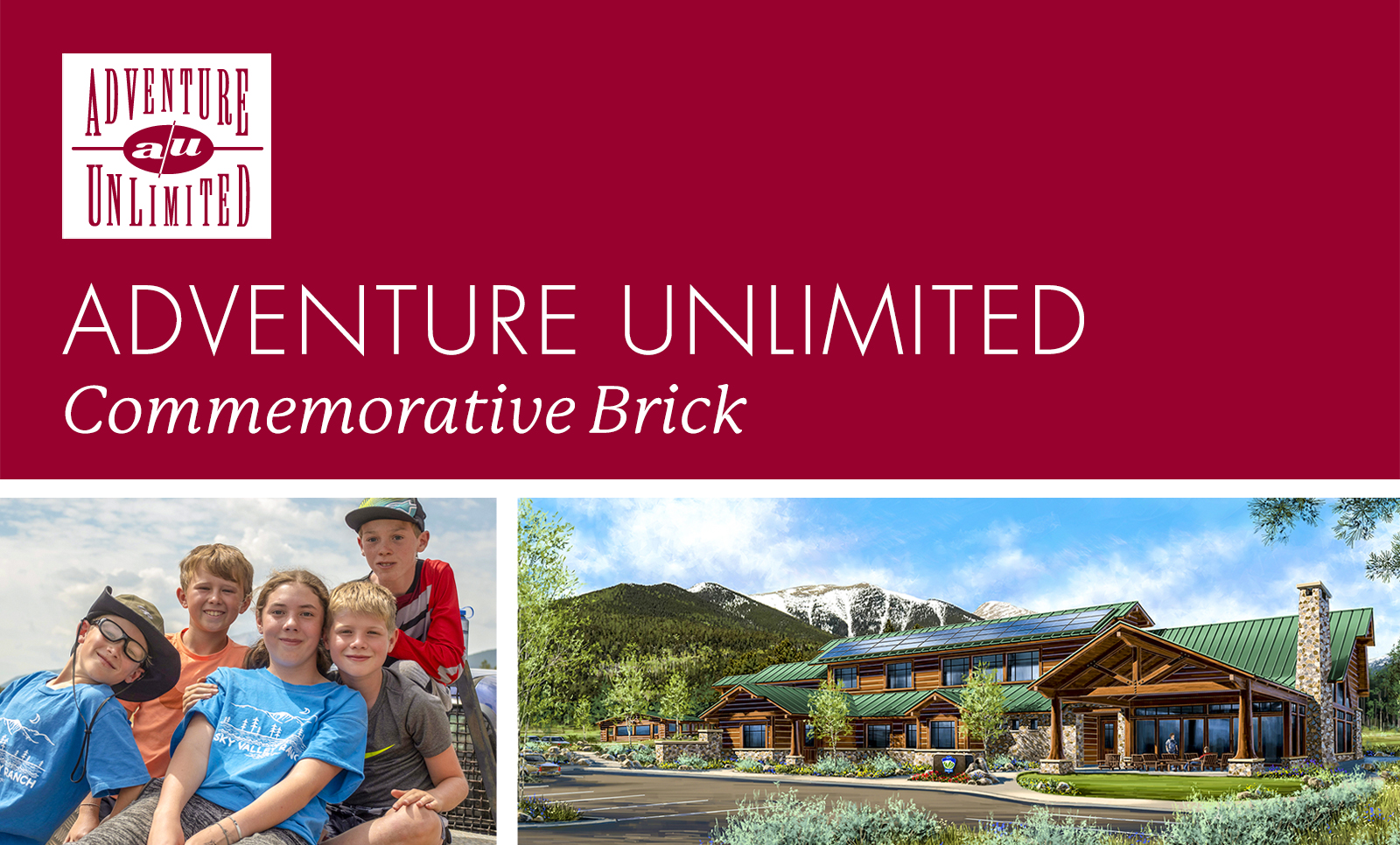 Whether you want to honor someone who has had a meaningful impact on your life, or commemorate your time at the A/U Ranches or in DiscoveryBound, we have a place for you to leave your message in stone.
HOW IT WORKS


Each personalized engraved brick will become a permanent part of the A/U Ranches. Bricks will pave the walkway and patio at the new Hub, scheduled to be dedicated in 2022!


• Your brick is 100% tax deductible as a charitable donation.


• Gift certificates and donor replica bricks are available for an added cost.


• Proceeds help support Adventure Unlimited's $4.4 million Annual Fund for year-round programs that serve the broader Christian Science community, including youth.