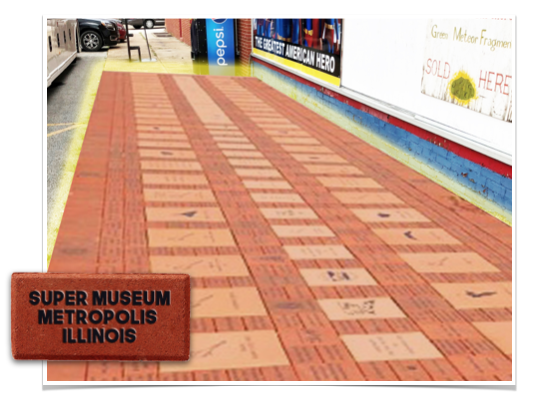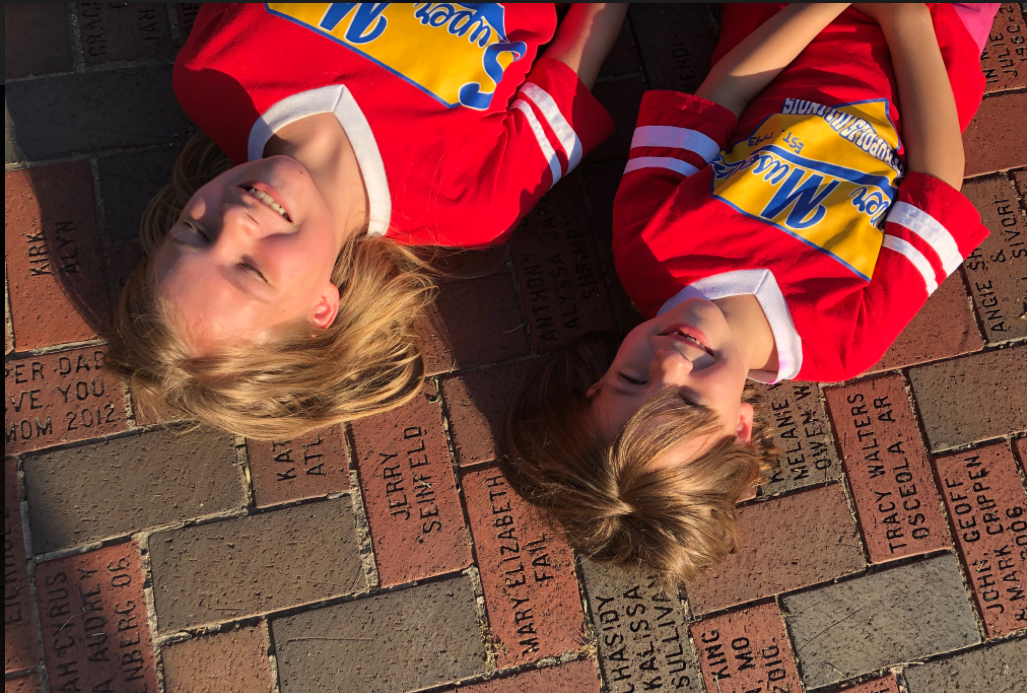 Thousands of people from all over the world visit the world-famous SUPER MUSEUM in the Man of Steel's official hometown of Metropolis, Illinois every year!
The SUPER MUSEUM features more than 70,000 items collected by its founder, Jim Hambrick!
Now here's YOUR chance to become part of this amazing pop-culture phenomena!
THE HAM "BRICK" PROJECT (a play on words referencing Museum founder Jim Hambrick) enables you to express your appreciation for Superman with an individually customized engraved Brick! These commemorative "Ham" Bricks will be inserted into the sidewalks surrounding the SUPER MUSEUM to memorialize YOU and your fellow fans of the most famous fictional character in history!
THE HAM "BRICK" PROJECT enables individuals, families, groups, and businesses to "leave their mark" in the City of Metropolis. It's an affordable and lasting tribute that will be seen by the thousands of fans who attend the annual Metropolis, Illinois Superman Celebration each June from all over the world!
Names, businesses, and personal sentiments can be memorialized on each engraved Brick! Or you can choose the special "Sponsor-a-Superman" program for custom Bricks engraved with celebrity names, quotes, or etched portraits of Superman or other images for the sidewalk! It's Superman's version of Hollywood Boulevard—but YOU are the star!
THE HAM "BRICK" PROJECT will also fund expansion and preservation of The Super Museum's exhibits and help beautify the Metropolis Town Square!
Here's how to order YOUR Brick and become a part of Superman History!