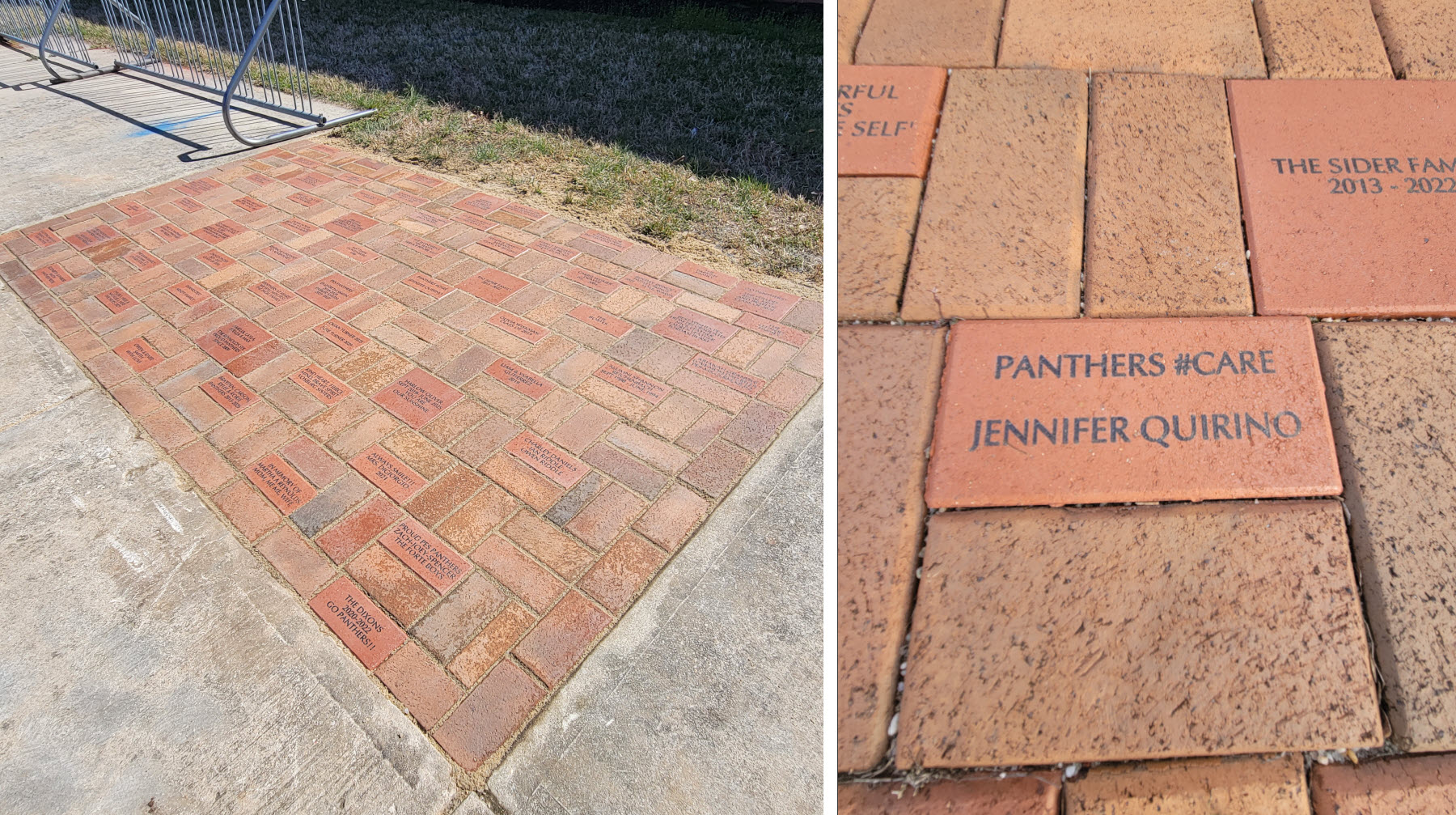 Be part of something very special at PES!

Purchase a personalized, commemorative BRICK to honor a student, teacher, friend, or your special memories of attending PES. Your brick will become a permanent part of the school grounds and will be a tribute to our wonderful school.

Purchasing a brick is an easy way to leave a lasting memory and at the same time proceeds will help pay for our new track project and future student resources! Engraved on your custom paver could be your name, the years your child attended, a teacher, a loved one, or your business. Buy a brick, leave a legacy! Show your Panther Pride!

Pavers are the standard 4 x 8 brick with black lettering. 8x8 pavers are also available. Messages will be laser etched into custom red clay bricks. We will do our best to accommodate your engraving wishes as long as they fit onto the boundaries of up to three lines with up to 18 characters per line. All brick text will be subject to approval and are expected to be school appropriate.

The bricks will be installed at the front of the school for all to see!

Take advantage of this unique opportunity and order your very own brick TODAY!