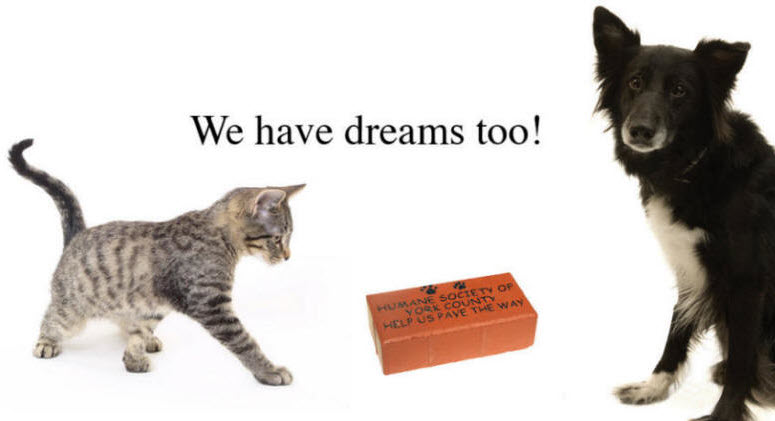 he Humane Society of York County is so proud of our Path of Hope which reflects many past loved fur babies, memories of loved ones and Business supporters. Dreams can come true! With this perpetual fund raiser, the Path of Hope shows our community support in motion.
Buying a brick for our Path of Hope shows your support to our mission while beautifying the shelters surroundings. Bricks can be customized for a favorite pet, an animal lover or to show your company's support for the HSYC. Three brick options are available ranging in size and donation amount. When ordering a Path of Hope brick, donors have the option of also purchasing a Display Brick. A Display Brick is a duplicate of your Path of Hope brick.
If you have questions regarding the HSYC Path of Hope Brick Program, please send an email to contact@humanesocietyofyorkcounty.org or call 803-802-0902.
The HSYC is a non-profit organization, so your donation is tax deductible. The net proceeds from all brick sales go into the monies still owed for the renovations of the new shelter and ongoing expenses for the care of our animals. We thank you for your support.