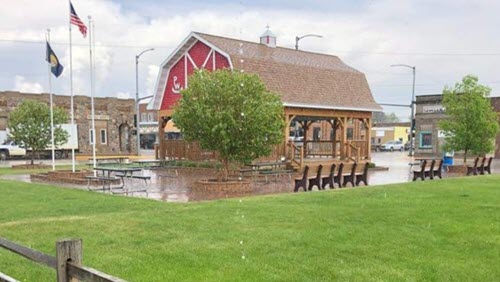 We invite you to take advantage of this opportunity to become a part of lasting tribute and an inspiration to others of the spirit of our community.
Located at Town Square, corner of South Main Street and 1st Avenue West in Plentywood, Montana; each brick paver you sponsor will display a personalized message.
Itís a wonderful way to pay tribute to your family or friend, business, school, or organization. A way to mark an anniversary/wedding, birth/birthday, memorial, military/veterans, or other special occasion.
Funds will be used for ongoing upkeep and upgrades to Town Square and other Chamber activities.