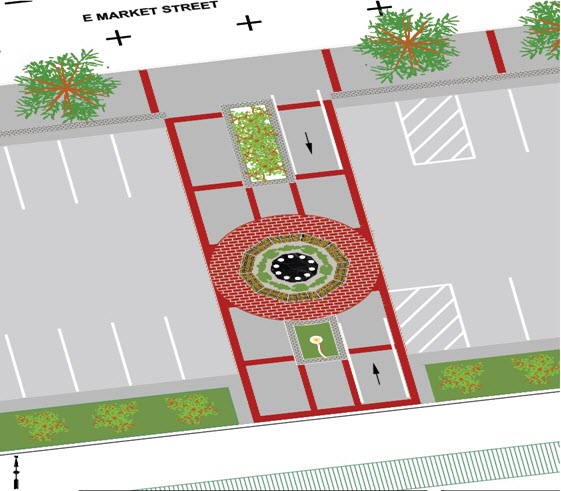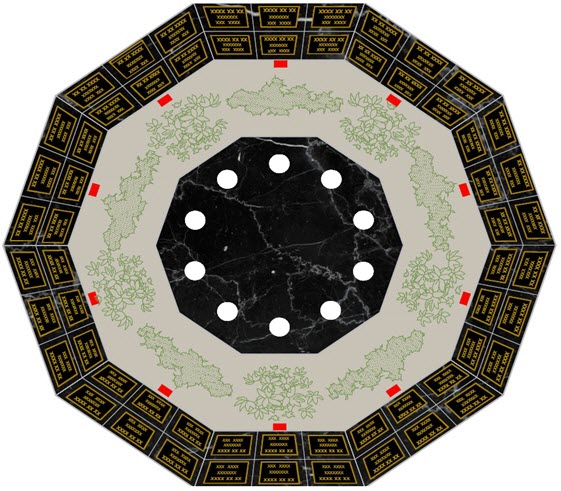 The Memorial Is located at the Stockton Police Department, 22 East Market Street, Stockton Ca. 95202
Research into the names on the current memorial revealed 15 names are missing. The names of officers as far back as 1917 and as recent as 1974 were found to be mistakenly left off the memorial. We quickly realized the missing names would not fit on the current memorial. We immediately formed a committee of county law enforcement personnel to research and design a new memorial that will accommodate the missing names and have room for the unfortunate situation of adding new names.
The committee is committed to creating a new memorial that will meet the past and future needs of honoring our fallen officers and their surviving families. Our architect estimates the cost of the remodel to be in the neighborhood of $250,000.00.
Bricks will have two locations within the memorial footprint.
Guardian Bricks are for Current and Past Officers within the San Joaquin County and will be located closest to the memorial as to stand guard over the memorial.
Sponsor/Donor/Family bricks will be located around the section designated for the Guardian bricks.

We are keeping the bricks as simple and standard as possible. Please do not include logos on your brick. The memorial will contain all the names of our county fallen peace officers, so their names do not need to be placed on a brick.

Guardian Bricks shall contain RANK (Abbr), NAME (John Doe, J. Doe, John J. Doe, etc) , and AGENCY (format determined by Agency Rep)

Examples of other bricks would be: IN MEMORY OF MATT SMITH, THE CHRISTENSEN FAMILY, UNIVERSITY PLAZA WATERFRONT HOTEL, JOHN DOE, etc.
With your donation, you will receive a matching 4 X 8 brick tile as a souvenir
Problems, Special Circumstances, or Support call Mark McLaughlin, 209-652-2086. We reserve the right to cancel or deny any order for cause.
Nonprofit organization Tax ID, 501(c)(3) #47-5350413