While volunteers are certainly valued year-round by the schools, hospitals, churches, nonprofits and charitable organizations where they serve, many are recognized and celebrated during National Volunteer Month in April.
There's even a National Volunteer Week, April 10-17, which can help organizations further fine tune and focus their volunteer recognition and celebration events.
As an engraved brick company, we at Bricks R Us know full well the value of volunteers. We have been helping clients with engraved brick fundraising for more than 27 years and have worked with many volunteers along the way.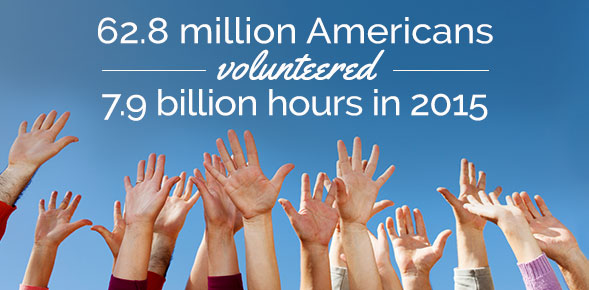 The work they do and the value they add can never be underestimated. Here are a few facts from volunteeringinamerica.gov:
8 million Americans volunteered about 7.9 billion hours in 2015, providing a value of about $184 billion. The value is based on the average volunteer hour having a value of $23.07.
27 percent is the greater odds volunteers have for getting a job after being out of work than non-volunteers.
80 percent of volunteers donated to charity, compared to only 40 percent of those who do not volunteer. Overall, about 50 percent of all Americans donated at least $25 to charity.
Generation X, those born between 1965 and 1980, has the highest volunteer rate of all age groups at 30 percent. But the silver generation, those 75 and older, have the highest average number of volunteer hours at 100. For millennials, the volunteer rate is 20 percent.
These statistics remind us of the value volunteers provide, but if you're looking for a way to honor and recognize your volunteers, we've got an idea for you! Consider recognizing your top volunteers with a souvenir brick or donor brick. These are perfect if you've recently completed an engraved brick fundraiser. Even if you have not, these personalized bricks can make a great keepsake and reminder of the valuable work they have done as a volunteer.
Donor bricks are similar in size to the standard brick and they come with felt backing. They include three lines of 18 characters. Souvenir bricks are smaller and available in two different sizes. Our 1.5 x 3 x ½ souvenir bricks offer the same lines and characters as our donor bricks, and our 3 x 3 x ½ souvenir bricks offer 6 lines and 18 characters. With a volunteer's name, the year of service and the organization, it's sure to be a treasured keepsake!
If you'd like more information about our donor bricks and souvenir bricks, or you'd like to get started on an engraved brick fundraiser, contact us today!
Want to share this blog online? We've got the tweet ready for you!
On this National #Volunteer Week, learn how you can show your gratitude to your volunteers! https://t.co/R5vDYZnSqq pic.twitter.com/jHs38tdwRk

— Bricks R Us (@bricksrus) April 15, 2016