In the month of October, all over the world, buildings and landmarks are bathed in pink lights to show solidarity and support for Breast Cancer Awareness Month. What began nearly 30 years ago as a campaign to promote the utilization of mammograms is now a powerhouse of communication about early detection, as well as fundraising for breast cancer research.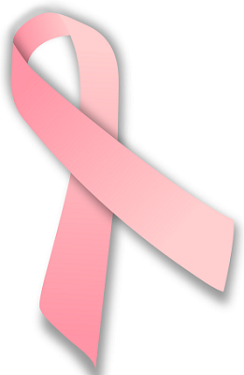 In October, many businesses and organizations – like our own BRU Foundation – support the cause by raising awareness for this important cause.
High Stakes
Breast Cancer Awareness Month has become so important because the stakes are very high:
After skin cancer, breast cancer is the second most common cancer in woman.
Of the women born today, approximately one in eight will get breast cancer in her lifetime.
Breast cancer is survivable – if it's found early!
Pink Ribbons
During October, the color pink and pink ribbons are everywhere. Average Americans like to show their support for breast cancer awareness by wearing pink ribbons, pink ribbon pins or items adorned with the pink breast cancer ribbon. Some of these items include T-shirts, jewelry, hair ornaments and more. Purchasing these products often helps support breast cancer research as well.
BRU Foundation
Here at Bricks R Us, we also want to do our part to help further breast cancer awareness and research. Therefore, in the month of October, if you choose to add the cancer ribbon logo to any brick, the $5 logo fee will be waived! Plus, the BRU Foundation – our philanthropic division – will donate $5 to support breast cancer research. Although the main focus of the BRU Foundation is in assisting struggling families with emergency bills, the Foundation leaders may choose to support other important projects, such as Breast Cancer Awareness Month.
If you would like more information about Breast Cancer Awareness Month or adding the cancer ribbon logo to an engraved brick, please contact us today. The Bricks R Us staff would be happy to answer any questions you have about adding a logo to a brick or creating a fabulous tribute for a breast cancer survivor.