When we picture a brick, most of us tend to image a standard red brick. Hence, when we talk about a brick fundraiser, it is common for people to think of a red brick as the end product. This, however, is an unfortunate misconception. Having a brick fundraising project doesn't limit you to one brick color.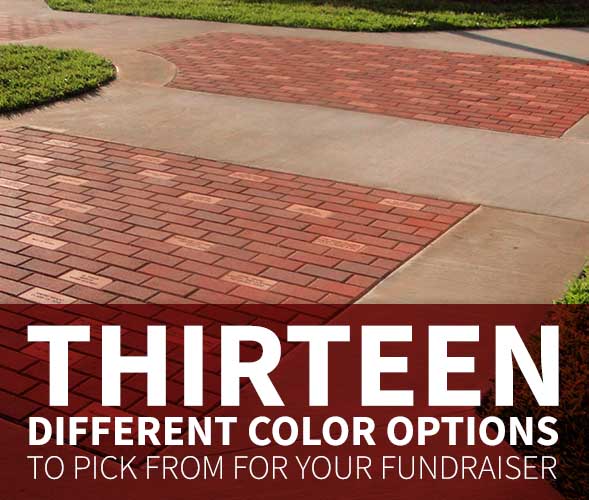 Bricks R Us gives you 13 different color options to pick from for your fundraising project. Each color is unique in its own way and can be used in different projects. In this post, we'll discuss how choosing an unusual brick color can benefit your fundraiser or project.
Breaking the Pattern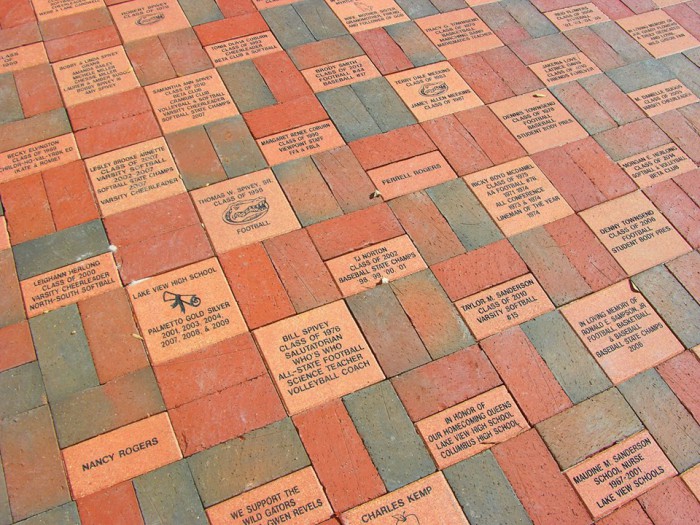 In many cases, the bricks purchased will be inlaid into an already built walkway, wall or another similar area. While many people choose a brick of similar color to maintain the pattern, it is a good idea to vary the design by inserting a different colored brick. The above image, for example, demonstrates how one can create a unique design by varying colors in the bricks. If you're uncertain as to the brick color best suited for your needs, contact us and we'll be happy to walk you through the different options!
Be Bold!
At Bricks R Us, we offer bold color options such as mulberry, dark antique and ivory. In addition to this, we can work with you if you'd like to engrave your own bricks, rather than using our bricks. These bricks are perfect for projects such as park walkways, memorial walls, church fundraisers and much more. A bold color option can also help your fundraiser; it catches people's attention and enhances the look of the end product.
When planning an engraved brick fundraising project , it is important to remember that you do not have to settle for the standard red color. Bricks R Us provides you with 13 different color options to pick from; you can also submit your own bricks to us for engraving. If you have any questions, or would like to talk to someone regarding starting your own brick fundraiser, contact us!
Want to share this article? We've got the tweet ready for you!
Red bricks are great but don't limit yourself when it comes to your #EngravedBricks #Fundraiser! http://t.co/JuqYCgLELI

— Bricks R Us (@bricksrus) October 15, 2015