Fall is typically when everything goes back to 'normal'. School, work, and church are back to normal hours and are running like clockwork. If it's time to plan for a new fundraiser this fall, a brick engraving campaign is your best bet.
Why Bricks? They give both a tangible value to donors, as well as a sentimental value. Bricks can be customized for schools, churches, memorials, and more. They help solidify a donor's generosity and a contribution that everyone can see. With Bricks, you give your donors a chance to beautify a space forever and help your cause at the same time.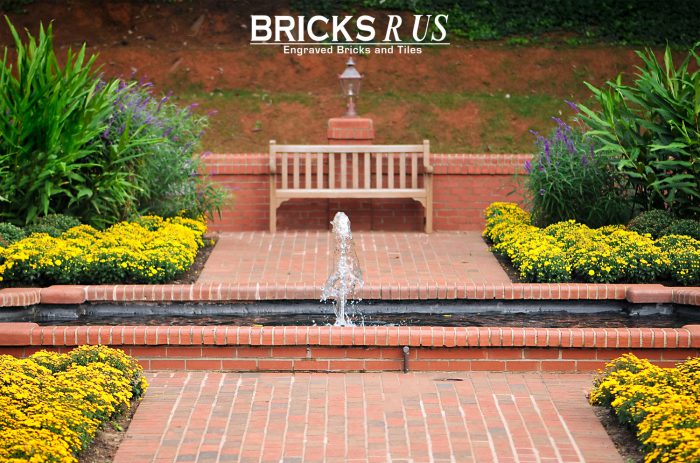 How do brick engraving campaigns actually work? It's simple! Donors get to engrave whatever they choose on a brick. Whether it's their name, their children's names, a message, etc., is completely dependent on what you're raising funds for (church, sports team, etc). Bricks R Us will provide you with bricks for $19 each. You will be able to have donors buy them for $100 each, meaning you'll make $81 per brick for your cause! This price is all inclusive and even includes shipping.
The best part of choosing Bricks R Us for your fundraiser is that the more bricks you order, the bigger discount we'll give you. This gives your organization the opportunity to raise tens of thousands of dollars with virtually no upfront cost (our specialty) to you and high margins per donation.
Here's a testimonial from one of our past customers!
"Bricks R Us provided excellent service to our school. The ordering was so easy, and everything arrived on time. There were no mistakes either. Customer service was excellent. We are very satisfied. The bricks are in the ground now and look beautiful! Thanks for a job well done."
Marilia OliverSlackwood SchoolLawrenceville, New Jersey
If you're ready to learn more about brick engraving fundraisers, we're ready to help you. From start to finish, you can count on us making your fundraiser a success! Visit www.bricksrus.com/bricks-for-charities today to get started.