ZBT was founded in 1898 in New York City as a Jewish organization and has since become a brotherhood of much diversity. ZBT evolved into a non-sectarian, non-hazing,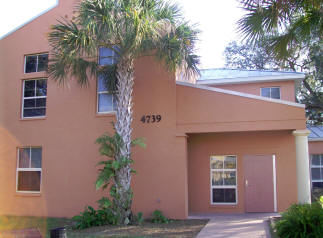 and non-pledging fraternity. ZBT strives to encourage diversity and individual growth through leadership and teamwork. Our four pillars of intellectual awareness, social responsibility, integrity, and brotherly love, outlines our strive for the betterment of our brothers and the community as a whole. ZBT is a brotherhood consisting of Kappa Nu, Phi Alpha, Phi Sigma Delta, Phi Epsilon Pi, and Zeta Beta Tau. We are represented on 90 campuses across the United States and have over 130,000 undergraduate and alumni bothers in North America.
Zeta Beta Tau is nationally a non-profit organization, as well as our chapters which support Zeta Beta Tau nationally. ZBT was locally founded at USF in the spring of 2005. One of our main goals in our fundraising is to obtain a house on campus. By having a house, our fraternity will be more respected and highly more recognized in the community and on campus. Having a house on campus helps the fraternity and community as a whole by being able to put on more philanthropy events and raise more money for charitable organizations.
Having a house brings brothers closer together above all else, improving in social life as well as academic life. This is why we ask for you to consider purchasing a sponsorship, not only because it is tax-deductible but also to help us grow at USF and help the surrounding community.
The bricks will be placed alongside the front walkway entrance of the new house. A 4x8 personalized finished brick costs $100 and an 8x8 personalized brick costs $275. Of course, you may buy multiple bricks!