Brick Sales ending November 30th - December 4th!!!!
BRICK BY BRICK, WE BUILD A COURTYARD…….
Attention Current Students, Alumni, Parents and Teachers - We Need Your Support To Help Our Children Connect With Their Local Environment!
An important part of the redesign of Wood Acres Elementary is the addition of a new interior courtyard. The interior courtyard will be an ecologically restored, woodland oasis for the school community located between the old building and the new addition. It will feature:
new trees
lush bushes
stone seating areas
a water feature
a permeable walkway that helps reduce rain water run off and hydrates the entire courtyard
The purpose of this new courtyard is to help our children learn about science, engineering and art, and help our teachers integrate the new environmental literacy curriculum in Montgomery County.
How You Can Help:
Bricks are a wonderful legacy for:
Current students

Former students

Your family's name/message

Special memories or quotations

A tribute to a loved one or favorite teacher

A great class gift

Your company's name
We will begin taking orders from January 15th, 2015 until April 24th, 2015 (we cannot guarantee that prices for bricks will not increase after this initial ordering period).
4x8 brick is $100 and can be engraved with up to 3 lines at 18 characters each

8x8 brick is $225 and can be engraved with up to 6 lines at 18 characters each
Also, please check out the front of the school and look at the approximately 540 bricks from prior Wood Acres students and families when the new building was completed.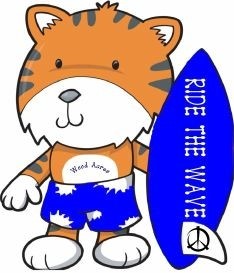 Questions regarding the bricks, addition enhancements, or for more details, please contact Kim Levin, Executive Vice President, Wood Acres PTA at kshorelevin@yahoo.com.