WIHI PTO invites you to become a permanent part of Washtenaw International High School by purchasing a commemorative personalized engraved brick- an easy way to leave a lasting family legacy. The bricks will be permanently set into the ground at the front of the school for all to see!
Engraved on your brick could be a student name, a family name, a club or group or choose to honor someone special like your favorite teacher! Individualized and personalized bricks are available to commemorate the special events in the lives of our WIHI WOLVES, like graduation. These bricks will serve as a remembrance of our school's past and the bricks will symbolize the strength of our school's community.
100% of the proceeds will be used to benefit WIHI students, staff and the school.
Buy a brick, leave a legacy-
<![if !vml]>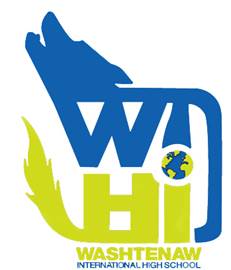 <![endif]>
NOTE: 4x8 Bricks with WIHI logo will have the logo on the side with 4 lines of text consisting of 11 characters per line.
8x8 Bricks with the WIHI logo will have a remaining 4 lines of texts consisting of 18 characters per line.
Logos will be automatically centered at the bottom with text on top, unless requested otherwise in the comments section.
*Pricing available in drop down order menu below.