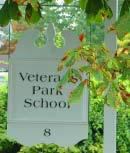 Be a Part of VP History!



The PTA is selling engraved bricks to beautify the area around our new flag pole and to raise money for the PTA to support our children's educational programs!






Commemorate your days at VP by: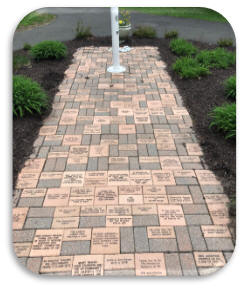 • Engraving your child's name and graduation date

• Honoring a special teacher

• Joining classmates for a class brick

• Purchasing a family brick

• Remembering a loved one

• Honoring a Veteran

Don't miss out on a chance to become a part of VPES history!
Order your personalized flag pole brick today!!



How to Order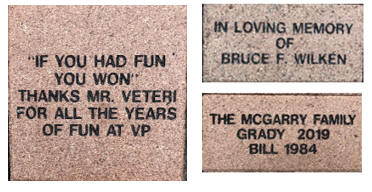 Brick Prices:
4X8 $35 3 lines / 18 characters per line
8X8 $75 6 lines / 18 characters per line

Fill out attached form and return with a check payable to VP PTA to the school office in an envelope marked Flag Pole.

All Orders Must be Received by June 14th, 2018

Questions? Contact Mira Jensen at mirajensen@gmail.com