Pave the Way to Vacamas' Future by Honoring Your Summers Past
Close your eyes and let your imagination take you back to treasured summer memories from your childhood… swimming, boating, fishing, canoeing, … chances are you were on a lake. Nothing compares to the experience of catching a fiery sunset as it reflects off the water, or feeling the mist rising off the lake at sunrise. Many of you experienced these activities for the very first time at Camp Vacamas. While some of us may no longer be physically at camp, our hearts will always be there.
As Vacamas enters our 90th year, the fate of our beloved Lake Larriwien at Camp Vacamas is threatened by a state-mandated rehabilitation of our dam. Vacamas is required to begin construction on the project by September of 2013. Help us meet the $1 million dollar expense of the dam rehabilitation by supporting Vacamas'
I GIVE A DAM BRICK CAMPAIGN
<![if !vml]>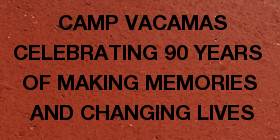 <![endif]>
We invite you to purchase a commemorative brick to honor a child, bunk, division, counselor, staff member or leave a lasting legacy for your business, organization or loved one by purchasing a personalized brick for the dam. The bricks will be placed on the wall of the fishing dock area that sits above the dam.
• 4" x 8" brick can be purchase for $175 which includes 3 lines of text (21 characters each)
•

8" x 8" brick can be purchased for $300 which includes 6 lines of text (21characters each)
•

12x12" brick can be purchased for $750 and includes 12 lines of text (25 characters each)
•

Four 8"x8" bricks placed together

is called an ARRAY

cost $ 1,000
(16 lines with 42 characters each & text printed across all the bricks)
•

Bench

with a custom logo for the lakeside path,

cost $5,000 (five lines and 35 characters each)
*Symbols and/or custom logos are available at additional costs.
If you wish to order a brick with a custom logo, please email info@vacamas.org your logo file.
Vacamas is a 751 c 3non profit - all donations are tax-deductible.
Have questions? Please call Bari Pollack at 973-283-6619.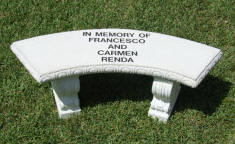 Ready to leave your mark and show that you give a dam about Vacamas? Start here: