<![if !vml]>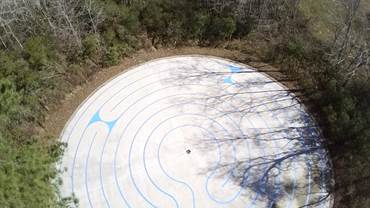 <![endif]>On May 1, 2015 Unity of Southeast Texas will dedicate our completed labyrinth, a place of meditation, prayer and mindfulness. This beautiful place of serenity will be available to all in our community. We are offering the opportunity to purchase a brick that will be used to create a pathway from the church sidewalk to the labyrinth, making it more accessible, even in inclement weather. The dedication you choose is engraved into the stone with black letters and will be a permanent reminder of your thoughtfulness.
Consider donating a paving brick in memory or in honor of a loved one, including our beloved pets, in gratitude for favors received, or as a personal encouragement to the many who will tread the walkway in the years to come. Funds raised from the sale of the pathway bricks will be used to enhance and maintain the labyrinth and surrounding gardens.
Please use the order form below to request as many pathway bricks as you chose. You will be notified when your brick is inlaid, giving you the opportunity to view its place on the path. In addition to the bricks you order now, more may be ordered in the future, as they will replace those in the pathway that are not engraved.
Take this opportunity to remember or honor those who have made your life more meaningful and help create a beautiful path to a sacred place designed to benefit all in our community!