<![if !vml]><![endif]>
<![if !vml]>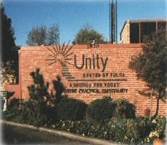 <![endif]>THE CELEBRATION GARDEN
We at Unity Center of Tulsa have a great opportunity to beautify our grounds, celebrate loved ones and raise funds for the church's special project budget with the installation of our Celebration Garden this year. The Celebration Garden will consist of a beautiful brick border and pathway located on the east and south side of the church surrounding our existing garden and landscape. The border and pathway will be constructed from equivalent 4" x 8" engraved brick pavers. The color of the brick pavers was specially selected to match the exterior face of the church.
Let's build the Celebration Garden for everyone to enjoy! The installation of our Celebration Garden will take place beginning this year with a dedication planned in late Spring.
The Celebration Garden "Buy a Brick" Fundraiser
To accomplish this beautiful project and begin the installation we will make available for purchase 4" x 8" equivalent engraved bricks to members and friends of Unity Center of Tulsa throughout the world community. You can personalize the brick by selecting the message to be engraved. You can commemorate and celebrate the memory of a loved one, a special person, your family name, memorialize a special event, record a quote, prayer or scripture or also donate as a gift for all seasons. The engraved words will be painted black for easy reading. (Unity Center of Tulsa does reserve the right to approve all engraved messages).
The bricks will be available as follows:
4" x 8" brick for $125.00 – up to three engraved lines - up to 18 characters per line.
Should you be on a fixed income, please contact the church office. We want to make the commemorative bricks available to everyone.
How to Donate
The initial order period will commence this Spring. There are several ways to purchase your brick(s): Visit our donor website and order online at www.bricksrus.com/order/unityoftulsa/; Visit the church's website (www.unityoftulsa.com) or connect with us on Facebook or our newsletter and follow the link to donate online.
Payments can be made via, Check by mail, Credit / Debit cards and Pay Pal. (Scroll down to donate).