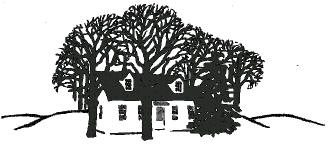 The Village of Prairie Grove purchased park land adjacent to the Village Hall on Barreville Road on January 15, 2001. Due to funding limitations, the land has remained unimproved. In March of 2006, the Village Board approved its current Comprehensive Plan. One of the action items in this plan is to develop the Village Hall Park Property.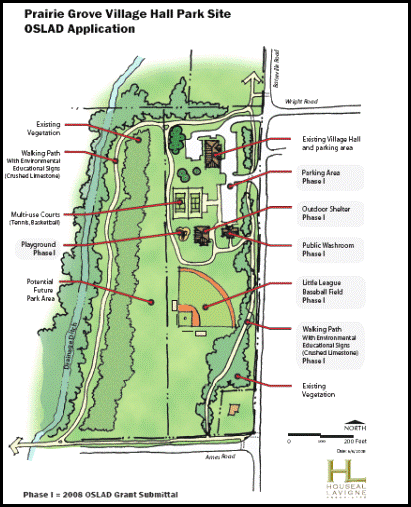 In 2008, the Village submitted a request for grant assistance with the help of our Village Planners Houseal & Lavigne Associates. Here is a rendering of the plan that was presented at the community workshop on June 10, 2008:
On May 11, 2009 the Village of Prairie Grove was officially notified that we were selected as a grant recipient of the Department of Natural Resources Open Space Lands Acquisition and Development (OSLAD) Grant Program!
While this is a great honor for the Village it is also a great responsibility in that the grant proceeds are a 50% match ($458,650 in total of which $229,325 is the Village's match).
The Parks Committee Members are currently assisting the Village with fundraising in an effort to keep municipal costs low.
Your brick purchase will not only help to defray our costs but will leave a lasting legacy of your dedication to beautifying our Village by helping us build our first park!
Thank You For Your Donation!