Flora Main Street invites YOU to become part of the Flora Depot Restoration Project with your tax deductible contribution. This project restores the historic Flora Depot on a site across the tracks from its original location in downtown Flora. Once completed the depot will serve as a local history museum and railroad transportation education center, as well as be available for public and private gatherings. It is the key piece in Flora Main Street's plans to revitalize the downtown business district by bringing visitors to Flora as part of Carroll County's thriving tourism efforts.
Engraved 4" x 8" bricks will become part of the sidewalk system surrounding the depot. Bricks will be placed in dedicated sections. Bricks have been reserved for organizations, businesses, individuals and family members, and for loved ones in memoriam. A trio of sisters who grew up in town ( today there is one on each coast and one in the middle) requested their bricks be placed next to each other so they would always be together in Flora. In addition to raising money for the depot project, these engraved bricks celebrate family, community, and our rich rural heritage.
Your brick donation helps us:
PRESERVE THE PAST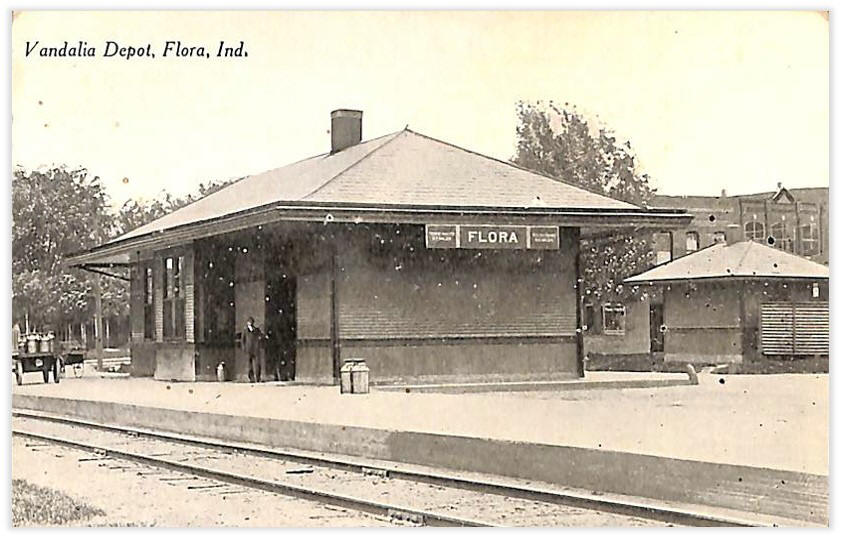 The Flora Depot was built in 1908 by the Vandalia Railroad for $10,000.00. In its heyday the depot served eight passenger trains daily, connecting Flora residents and commerce to points throughout the nation.
The Flora Depot's unique history includes a colossal wreck, a move, a new life as a Laundromat, a tragic fire, an important historic designation, a final opportunity to save it from demolition in an almost fateful convergence of events, two years spent stored in sections on a flat trailer, and a Phoenix-like rise from its own char and ashes. It is a remarkable story. Today the reconstructed and restored exterior stands awaiting completion of the subsequent phases of the project.
SEIZE THE PRESENT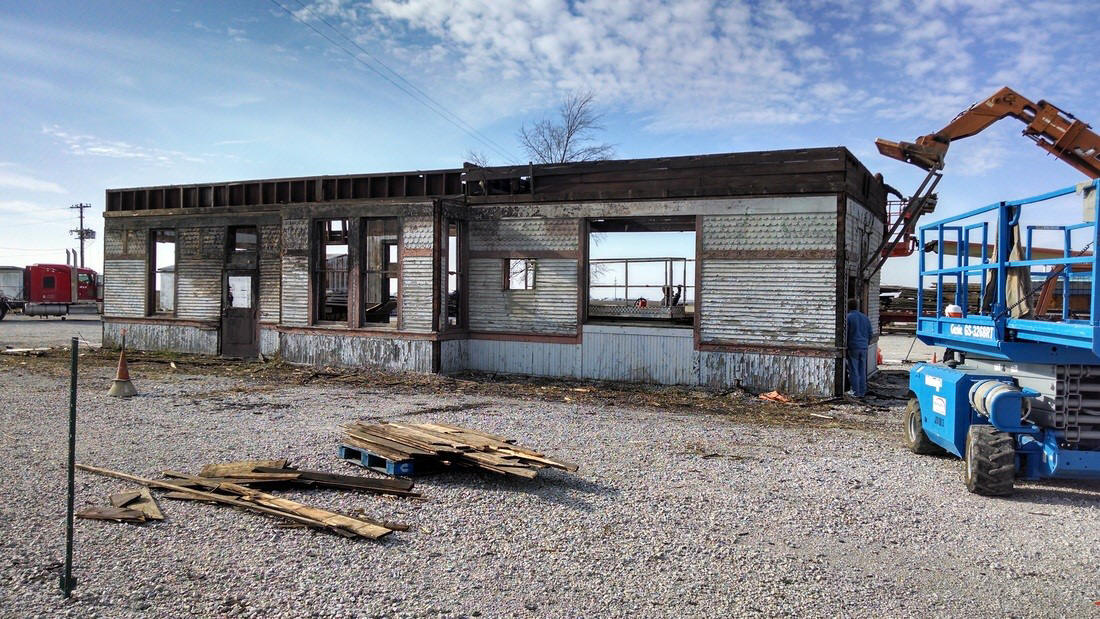 Centrally located, Flora is the crossroads of Carroll County. People visiting the many sites of interest located outside the town generally must drive through Flora en route. The restored Flora Depot will be the venue Flora needs to participate in the county's Heritage Tourism efforts by enticing these history buffs, rail enthusiasts, and families to stop.

The depot's impressive exterior anchors the downtown business district. Phase II, site development, is underway. Its completion will result in a delightful outdoor venue that will allow the project to begin fulfilling its mission. The site will host outdoor festivals and events, bring visitors to Flora, and raise funds for the continuing restoration.

CREATE THE FUTURE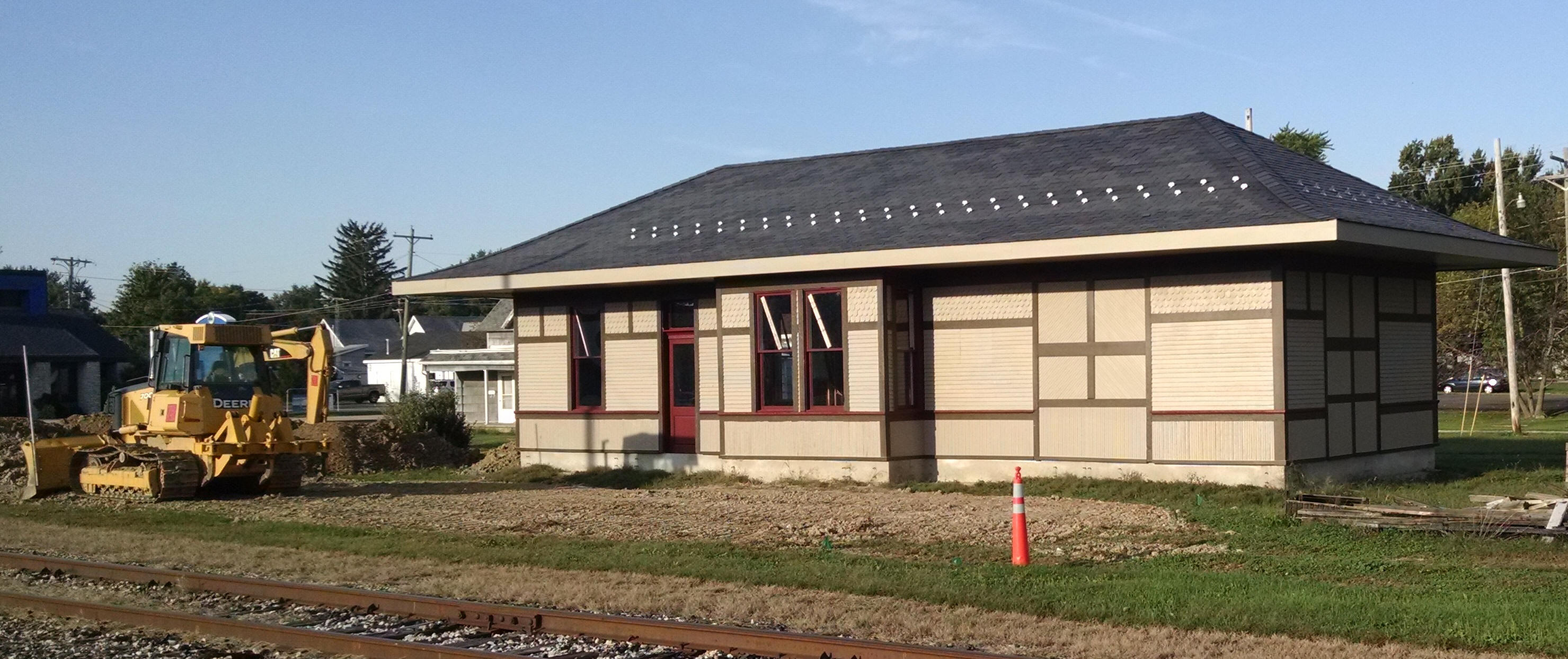 The Flora Depot Restoration Project fits well with the plans of the Camden-Flora Rail Corridor Commission and U.S. Rail Corporation to develop business along the corridor. U.S. Rail believes the project to be a great opportunity and envisions passenger cars, railroad-themed events, and rail excursions. A recently announced multi-million dollar facility that will be built north of Flora moves that vision closer to reality as the roadbed is developed and improved in order to do more business through central Carroll County by rail. THE FLORA DEPOT WILL BE PART OF A NEW ERA OF RAILROAD HISTORY IN CARROLL COUNTY.