We think popular children's author Dr. Seuss had it right when he wrote: "The more that you read, the more things you will know. The more that you learn, the more places you'll go."
So if your school, library or community center is looking for the perfect fundraiser, consider an engraved brick project that focuses on books and reading.
Imagine the following possibilities for your engraved brick project:
An outdoor courtyard or walkway that features students' names and their favorite book on each brick.
An interior wall that features favorite children's book titles on each brick or tile. Can you imagine it?
A wall of bricks with favorite quotes from books or quotes from authors.
A wall of tiles and bricks with larger tiles featuring a book title and author, surrounded by bricks featuring the names of donors who favor that title.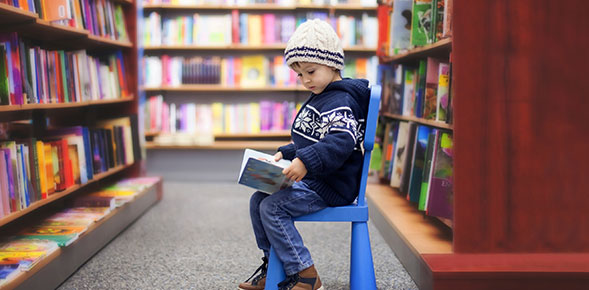 The possibilities are endless with engraved bricks and the world is full of great literature both for adults and children. That's why an engraved brick fundraising project is perfect for your school, library or community center. There's just no end to all that you could create.
Funds raised from this project could be used for a variety of purposes, from purchasing new books or computers to renovating or expanding your current library space.
We at Bricks R Us, a brick engraving company with more than 25 years of experience, love helping our clients come up with creative, unique and successful fundraising projects.
And this time of year is the perfect time to launch such a project that is focused on reading. March 2 marks the annual Read Across America celebration, one of the biggest reading events in the nation. The National Education Association started Read Across America in 1998 to get kids excited about reading. It's celebrated each year on March 2, which is the birthday of popular children's author Theodor Seuss Geisel, also known as Dr. Seuss.
"Motivating children to read is an important factor in student achievement and creating lifelong successful readers," states the NEA in listing the purpose of Read Across America. "Research has shown that children who are motivated and spend more time reading do better in school."
You can use this popular event to help launch an upcoming project or use it to celebrate the unveiling of a future project. Imagine all the possibilities.
And here's another great Dr. Suess quote that would be perfect for this type of project: "You can find magic wherever you look. Sit back and relax, all you need is a book."
Ready to get started on your engraved brick fundraiser? Contact us today.