When it comes to it, there are a few choices when it comes to engraved bricks, so what makes us the best choice? Is it our quality of the product, our focus to engraving detail, our order turn-around time? Well obviously, if you have ordered from us you would already know that these are all true, but what about the new customer who can only compare through viewing competing sites?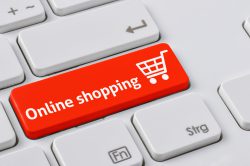 The one thing that you will see that is blatantly obvious is the ability we present you in the ordering of your goods. Not only do we offer a streamlined and straightforward service, but we also provide the only online ordering system of its kind in the world of brick engraving.
Order Process
You start by entering your brick inscriptions as you wish to sell them or one at a time. You follow this with typing in the donor information (Name, Address, Phone, Email, Amount). Send (editable) form letters (Thank You and Verification) via email to your donors. You conclude your order by printing the donor reports, proof sheets, and invoices.
Not wanting to be left behind when it comes to technology coinciding with engraved bricks. We decided to step up our game regarding utilizing a piece of technology that everyone has on them at all times, cell-phone app. With the app available you will be able to use our online store while you are out or without your computer.
We offer competitive prices, including volume pricing available for orders of at least 1,000 bricks and offer free shipping on your order. (This does not include benches.)
In the same vein as the rest of our online ordering service, our payment options are also made quick and efficient for you to utilize. When it comes to payment, we accept both credit card and e-check.
We can even manage your brick donation campaign through Bricks R Us. We will design a campaign page, free of charge for you to track and manage your campaign. If your organization already has a website, you can just place the link for ordering.
All of our products come with a lifetime guarantee. We are able to offer this guarantee because of our years of experience, our state of the art manufacturing equipment and our highly trained staff. In fact, in over 29 years that we have been in business, we have never had to replace a brick due to cracking or any degradation to the engraving. If for any reason you are not satisfied with your Bricks R Us product, we will gladly replace it at no charge. Our goal is to make sure our customers are 100% satisfied.