Your teen will start making their own decisions and disengaging from the routine family activities once they hit those tumultuous high school years. However, as a parent, you can still be a part of your teenager's life by helping him organize a fundraiser as part of their graduation requirement.
If your student is looking for some high school fundraising ideas, here are a few fun ones to try out: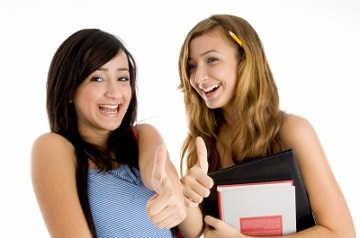 Pass the Can
This is an easy and quick fundraiser that requires just a bit of advanced planning and publicity. A few days before a school football game or pep rally, get the word out that a donation can will be passed around to support a cause. If possible, at a pep rally, make it a competition between classes, or at a football game, between the home team and the visitors! Before the cans get passed around, have the principal explain what's going on and what the money will support.
Fall Yard Clean-Up
Put all that extra teen energy to good use by raking leaves and picking up fallen branches. Decide on a price your group will charge per yard. Next, create fliers that list your prices, contact information and the reason you're raising money. You can email the fliers to everyone on your list, but also print some out for areas with a lot of trees! If you don't have enough rakes or other yard tools, see if a local hardware store can donate some items.
Black Friday Babysitting
Most parents would pay good money to go shopping without the kids on the day after Thanksgiving! This is a great high school fundraising idea because teens have plenty of energy to handle little kids. However, you should probably limit the age range from 5 to 12 for simplicity's sake. Remember to get the word out early, so you have plenty of parents and kids signed up ahead of time. Don't forget to tell them this project is a fundraiser!
Gift Wrapping
Many malls and mid-range department stores will allow young people to gift wrap for shoppers during the holidays. Although not all teens are immediately suited to gift wrapping, most will be able to pick it up with a bit of practice. Plus, socializing with holiday shoppers is a very cheerful way to raise funds!
Donor Recognition
Throughout this process, you'll probably notice a number of adults who help out a great deal, both with time and money. Of course, you will thank them, but for a large gift of time, money or goods, a donor recognition gift is probably best. One good choice is the Bricks R Us engraved brick paver. They're affordable but also look great on a desk or mantel.
Contact Bricks R Us today if you have any questions about brick campaigns, holding a high school fundraiser or using brick pavers for donor recognition.